HowExpert Guide to Music Festivals: 101 Tips to Survive, Thrive, and Have the Most Epic Music Festival Experience
If you want to learn how to survive, thrive, and have an epic music festival experience, then get HowExpert Guide to Music Festivals. This guide is written by Lydia Endel, who has real-life knowledge, passion, and experience in exploring many different music festivals.
This book will educate people who are new to the music festival scene on how to survive and thrive at their next festival. The music festival world can be a little bit intimidating at first glance, so this guide is specifically for anyone looking to learn from someone with real-life experience and knowledge to feel more confident about booking their next festival ticket.
This book is split into 101 most essential tips for any festival goer to consider before booking their next festival. In Part 1, you will discover how to choose your festival and ticket type, choose your accommodation and airfare, how to pack, and how to prepare your mind, body, budget, and game plan. In Part 2, you will learn how to make the most of every moment, how to act right, how to settle in and make friends, and how to keep you and your friends safe. In Part 3, you will get essential tips on healing your body and mind after the festival. By the end of this book, you will be fully prepared to confidently book your next festival ticket and immerse yourself in the beautiful, unique culture of the music festival world.
Get "HowExpert Guide to Music Festivals" today!
About the Expert
Lydia Endel attended the University of Hawai'i at Manoa, at which she graduated with a BA degree in English Literature. She now lives in Honolulu, Hawai'i, and spends her time writing, traveling the world, and attending as many music festivals as possible along the way. You can keep up with her on Instagram @lydia.endel to follow her past and present travels and music festival adventures.
HowExpert publishes quick 'how to' guides on all topics from A to Z by everyday experts.
HowExpert Guide to Music Festivals (Ebook + Audio + Video Course)
You will get instant access to this digital product instantly after purchase.
In Short, You Get the
COMBO PACKAGE

:
HowExpert Guide to Music Festivals (Ebook)
HowExpert Guide to Music Festivals (Audio)
HowExpert Guide to Music Festivals (Online Video Course)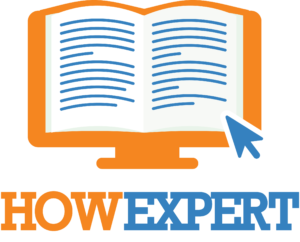 HowExpert publishes quick 'how to' guides on unique topics by everyday experts. Visit HowExpert.com to learn more. Visit HowExpert.com/writers to write for HowExpert.
100%
Money Back Guarantee
We're confident that you will get so much value from this course. If you are not satisfied with this course for whatever reason, then contact our support within 60 days and we will provide you a 100% refund no questions asked and we can part as friends.
So invest in yourself to get this course now.
Copyright www.HowExpert.com | support [at] howexpert [dot] com