19 Year Old World Traveler: Real Life Journey of a 19 Year Old Who Traveled the World in 225 Days, Visiting 13 Countries, and Making Lots of New Friends!
What began as a wild idea turned into the adventure of a lifetime - this is the story of how I traveled around world at age 19, and who I met on the journey. Cult members and college students, chainsmokers and cameramen, this story recounts a slew of traveling adventures and misadventures. It's about holding your cool while detained in airports, extreme and convoluted economizing, and getting lost at all hours of the night. It includes everything from hitchhiking at 5am to trying on a 1140 dollar dress on a dare. Gratitude and wonder are the hallmarks of my voyage, both for the opportunity to see and experience iconic sites (Louvre, Great Wall of China, Leaning Tower of Pisa) but also for the chance to meet so many wonderful people (and some strange ones, too). It's being overwhelmed in the Vatican and petting kangaroos on Mount Fuji, but it's also making friends on airplanes and being so engrossed in conversation that you don't notice an entire night slip away. This 225-day adventure was the fruit of months of planning, years of working, and a lifetime of dreaming – and no amount of preparation could have helped me anticipate all the outlandish and lovely experiences that awaited me along the way.
• A trip around the world in 225 days described in about 25,000 words.
• This story spans three continents, beginning/ending in Philadelphia, PA and going through Hawaii, Japan, China, Vietnam, England, Whales, France, Italy, the Vatican, Belgium, the Netherlands, and Hungary. It includes places that were familiar to me (Hawaii, Japan) and places that were brand new and overwhelming (e.g. the Vatican).
• Everywhere I went, I managed to be both awed and a little homesick – not just for my home, but for the places and people I had already left behind.
• Some places I spent more time in than others, so some places get two chapters (France) while other countries share (e.g. Belgium, the Netherlands, and Hungary).
• The book is a balance between funny stories/encounters, descriptions of people, and descriptions of the places I visited/sites I saw. It includes stories of both good things that happened as well as some set-backs (including a lot of time spent lost, friction in some relationships, mistakes I made…)
• The narration is in the first person, in the past tense, and the stories are based on a combination of my travel-journal and my recollections. As such, the perspective is of me, 22 year-old Briana, looking back on the actions of my 19 year-old self. Rather than just being a summary of events, the benefit of 2 years separation allows for quite a bit of reflection about the lessons I learned along the way.
About the Expert
Briana Grenert was born and raised in Kailua, HI, where she currently resides in a house filled with Star Trek paraphernalia. She recently graduated from Bryn Mawr College where she double majored in Classical Studies and Linguistics, and minored in Neuroscience (because it turns out that being silly does not exclude people from being studious). Languages, alive and dead, are her passion and she's studied everything from Syriac to Klingon. Currently she works as an instructor, teaching Art, French, Ancient Greek, and Christian History. When people are looking for her, they usually check her church, the library, or the beach. If she's none of those places, she's probably on a mountain somewhere (lost). She's not sure what she wants to be when she grows up…maybe a pastor? Or a professor? Or a writer? But she's not exactly sold on the entire concept of adulthood and might just put it off indefinitely.
HowExpert publishes quick 'how to' guides on all topics from A to Z by everyday experts. Visit HowExpert.com to learn more.
19 Year Old World Traveler (Ebook + Audio + Video Course)
You will get instant access to this PDF Ebook & Audio & Online Video Course Instantly After Purchase.
In Short, You Get the
COMBO PACKAGE

:
19 Year Old World Traveler (Ebook)
19 Year Old World Traveler (Audio)
19 Year Old World Traveler (Online Video Course)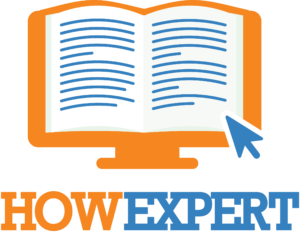 HowExpert publishes quick 'how to' guides on unique topics by everyday experts. Visit HowExpert.com to learn more. Visit HowExpert.com/writers to write for HowExpert.
100%
Money Back Guarantee
We're confident that you will get so much value from this course. If you are not satisfied with this course for whatever reason, then contact our support within 60 days and we will provide you a 100% refund no questions asked and we can part as friends.
So invest in yourself to get this course now.
Copyright www.HowExpert.com | support [at] howexpert [dot] com