HowExpert Affiliate Program
HowExpert Tribe is a membership site where members can learn ALL topics from A to Z taught by real experts...1 video/top tips of the day EVERY SINGLE day. This is a MONTHLY continuity membership program where you as the affiliate can get paid 50% affiliate commissions MONTH AFTER MONTH (as long as the member is an active member).
This is a VERY UNIQUE membership site that covers ALL NICHES/TOPICS from A to Z. It is a ONE STOP SHOP for members to learn all topics, become more knowledgeable, discover new topics, and have fun learning/growing/succeeding in all topics from A to Z!
HowExpert Tribe is Taught by REAL Experts such as:
Influencers with up to 100K to 1 MILLION Followers!
Professional Athletes!
Actors!
Musicians!
TV/Radio Personalities!
Unique Talents/Experts in All Topics From A to Z!
And Much More!
Join our affiliate program to promote HowExpert Tribe today and make a POSITIVE IMPACT in the world by teaching the world NEW TOPICS (taught by real experts) in ALL TOPICS from A to Z! Click Here to Join HowExpert Affiliate Program Today!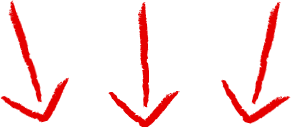 You can get paid 50% affiliate commissions for a CONTINUITY program through our HowExpert Membership Site.
HowExpert Affiliate E-Newsletter
Enter your name and email to get HowExpert affiliate updates.
Enter Your Name & Email to Get Affiliate Updates!

We value your privacy and would never spam you
Contact us @ affiliates@dreampreneur.com for joint venture ideas and projects. If you currently are looking for upsell/additional products to sell, then we have digital products in over 300+ niches/topics so contact us to form joint venture partnerships. THANK YOU!