Animal Welfare 101: How to Raise Unique Pets Such as Amphibians, Cats, Dogs, Fish, Reptiles, and More From A to Z
Have you always looked at the lizard, frog, or beetle in the shop and wondered if you could provide a good home for it? Have you been wanting a companion who will listen to you sing and hear about your long day? This book aims to teach you how to consider each pet and what types of questions to think about and ask before bringing a pet home. While you might find a dog or cat will definitely know you're singing out of tune, a millipede won't care at all, making them a fantastic choice.
This book will cover the following basics of animal husbandry:
• Amphibians, Insects, Reptiles:
- The type of habitat to choose
- A type of pet that can live in that habitat
- The types of food to feed it
• Aquatics
- The type of aquarium to choose
- Common fish to keep
- How to choose what to feed it
- How to maintain your freshwater aquarium
• Cats and Dogs
- How to prepare for your mammal
- How to care for your mammal
- Basic dog care and training
- Where to find your new pet
• Microscopic pets
- What to feed Pyrocystis & Sourdough
- How to care for Pyrocystis
- How to care for Sourdough
About the Expert
Jessica Child is an animal lover living in Colorado who cannot help but collect and learn more and more about the animal husbandry hobby. She has been keeping cats, dogs, and fish since she was a child, and began keeping amphibians and reptiles as an adult. Her newest friends include a St. Bernard / Pyrenees puppy to keep her Labs busy. She has also recently picked up more millipedes and beetles. The beetles are still grubs, munching away every slice of apple offered to them when they're not eating leaves.
In between hunting down extra snacks for these pets, she takes time to find good fried chicken, tacos and salsa, and bread.
HowExpert publishes quick 'how to' guides on all topics from A to Z by everyday experts.
Animal Welfare 101 (Ebook + Audio + Video Course)
You will get instant access to this PDF Ebook & Audio & Online Video Course Instantly After Purchase.
In Short, You Get the
COMBO PACKAGE

:
Animal Welfare 101 (Ebook)
Animal Welfare 101 (Audio)
Animal Welfare 101 (Online Video Course)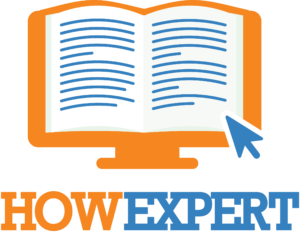 HowExpert publishes quick 'how to' guides on unique topics by everyday experts. Visit HowExpert.com to learn more. Visit HowExpert.com/writers to write for HowExpert.
100%
Money Back Guarantee
We're confident that you will get so much value from this course. If you are not satisfied with this course for whatever reason, then contact our support within 60 days and we will provide you a 100% refund no questions asked and we can part as friends.
So invest in yourself to get this course now.
Copyright www.HowExpert.com | support [at] howexpert [dot] com