HowExpert Guide to Archery (Ebook + Audiobook + Video Course)
You will get instant access to this digital product instantly after purchase.
If you want to learn how to shoot a bow & arrow, improve your archery skills, and become a better archer, then check out HowExpert Guide to Archery.
HowExpert Guide to Archery teaches readers everything a beginner archer needs to know. Everything from equipment, fine-tuning your form, archery etiquette to weird but helpful tips, the book covers everything you need to learn to become the best archer you can be. You will discover how to compete in competitions and hunt with your bow.
The author Miguel Rocha draws from years of real-life experience to put together a series of tips that helped him get started and made him an adequate archer in the long run.
Archery has a variety of uses and a variety of forms. This guide covers these variations and forms through various lessons, tips, and techniques to ultimately help you become better at archery. You will also learn lessons outside the act of shooting, such as creating your archery range, working out specific muscle groups, and preserving your equipment. The nature of this book ensures that you do not get tunnel vision for the act of shooting a bow but instead see the bigger picture that encompasses the entire sport of archery.
Additionally, you will discover the importance of the equipment, how to adjust your body when doing archery, and learn more tips to learn, improve, and master archery.
Check out HowExpert Guide to Archery now!
About the Expert
Miguel Rocha began archery when he was 12 years old. In the beginning, it was about mimicking his favorite superheroes, but as he grew older, the sport became second nature. Competing in local events with Olympic aspirations, Rocha honed his skills to become a master of the sport. Now in his late 20's, archery has become more of a hobby than a career. Even so, he practices regularly to retain the skills he developed growing up. He is a writer, father, and always and forever an archer.
HowExpert publishes quick 'how to' guides for all topics from A to Z by everyday experts.
In Short, You Get the
COMBO PACKAGE

:
HowExpert Guide to Archery (Ebook)
HowExpert Guide to Archery (Audiobook)
HowExpert Guide to Archery (Online Video Course)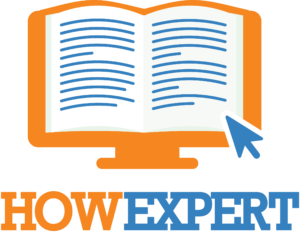 HowExpert publishes quick 'how to' guides on unique topics by everyday experts. Visit HowExpert.com to learn more. Visit HowExpert.com/writers to write for HowExpert.
100%
Money Back Guarantee
We're confident that you will get so much value from this course. If you are not satisfied with this course for whatever reason, then contact our support within 60 days and we will provide you a 100% refund no questions asked and we can part as friends.
So invest in yourself to get this course now.
Copyright www.HowExpert.com | support [at] howexpert [dot] com