How To Become a Babysitter: Your Step By Step Guide To Becoming a Babysitter
If you want to know how to be the best babysitter, then this "How to Be a Babysitter" guide is what you need to read! You can become the best babysitter by getting this step-by-step guide.
In this guide, you will discover what you need to do to become the best babysitter, especially if you want to do it for a living. By reading this book you will learn the essentials required to be the best babysitter. Some include:
- How to make a living babysitting.
- How to make a difference in a child's life.
- How to become known as a good caregiver.
- Boost your skills that can save a life, or handle an emergency.
- Develop new skills to work in an organization helping children.
- How to start your own babysitting business.
- Impact a kid's life in a positive way.
Each chapter will give you requirements, advice, suggestions and more tips on how to be a great babysitter. Applying the tips inside this book will put you a step above the rest of the candidates.
About The Expert
Tina Crowther has been caring for children off and on for over 20 years. She started babysitting kids at the age 12. She enjoys caring for kids, so much so that took some child-related courses in college, such as child psychology. Babysitting wasn't just about watching kids for Tina, it was to understand them and interact with them at their age level.
Back when Tina Crowther was growing up she was more of a tomboy; she climbed trees, played tag, and played neighborhood baseball. She wasn't into Barbie and dresses but one thing she did like was caring for her 5 Cabbage Patch Kids like a mom does for her child. Then at age 12, she became a big sister, so she could play pretend with a real baby! In fact, she was like a second mother to her sister. She would babysit when her mom and step-dad worked late or went out. She then began to babysit her younger cousins and children of her mom's friends.
When Tina was 18 she began working in schools as an assistant and then as a substitute teacher, which she currently does now. Tina has worked at various schools, caring for many different children, including special education children and children with disabilities. Caring for children is something that comes naturally to her.
Take away a little piece of advice from Tina Crowther: "Kids are a sponge ready to soak up all the information that comes their way; teach them, love them and care for them. They will take that with them into adulthood and will pass it along to their offspring. It doesn't matter if you are their parent, teacher or neighbor, we all have an impact on a child's life."
HowExpert publishes quick 'how to' guides on unique topics by everyday experts.
How To Become a Babysitter (Ebook + Audio + Video Course)
You will get instant access to this PDF Ebook & Audio & Video Course Instantly After Purchase.
In Short, You Get the
COMBO PACKAGE

:
How To Become a Babysitter (Ebook)
How To Become a Babysitter (Audio)
How To Become a Babysitter (Online Video Course)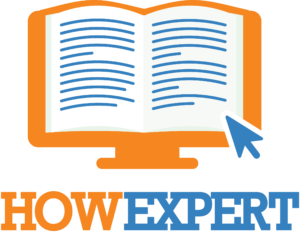 HowExpert publishes quick 'how to' guides on unique topics by everyday experts. Visit HowExpert.com to learn more. Visit HowExpert.com/writers to write for HowExpert.
100%
Money Back Guarantee
We're confident that you will get so much value from this course. If you are not satisfied with this course for whatever reason, then contact our support within 60 days and we will provide you a 100% refund no questions asked and we can part as friends.
So invest in yourself to get this course now.
Copyright www.HowExpert.com | support [at] howexpert [dot] com