Basketball Referee 101: 101 Tips to Start, Grow, and Succeed as a Basketball Official From A to Z
• There are many reasons to officiate basketball, but how do you do it?
• Officiating is about the sport, but it is also about the journey. Sure you can do things that are easy in life, but what fun is that? Officiating is just plain hard to do, but the rewards you'll receive are worth it!
• In this book, you'll learn what it takes to be an official and how to learn. You can take these tips and use them in any facet of life, but here you'll learn the true secrets to becoming a great basketball referee.
• What do you do with all that extra income from being a referee? Unfortunately it isn't as easy as walking away with a check and taking it to the bank, but you can learn to manage your extra income and make it work for you!
• If you want to learn the ins and outs of being a successful referee, start here! Having a mentor and bringing home an extra pay check aren't the only things you need to know. Use these tips to help you start your journey to success.
About The Expert
Although he wouldn't be comfortable with the term "expert," Steven Michaluk is no slouch on the basketball court. With 6 years of on-court experience in high school and 2 years working college basketball, he has proved his worth and is continuing to climb. Steven currently works high school basketball in Virginia and NCAA women's basketball. Although this book is about his passion in officiating, he has a few others he could write books about: enjoying time with his wife and dog at home, teaching 5th grade, and playing golf.
HowExpert publishes quick 'how to' guides on all topics from A to Z by everyday experts. Visit HowExpert.com to learn more.
Basketball Referee 101 (Ebook + Audio + Video Course)
You will get instant access to this PDF Ebook & Audio & Online Video Course Instantly After Purchase.
In Short, You Get the
COMBO PACKAGE

:
Basketball Referee 101 (Ebook)
Basketball Referee 101 (Audio)
Basketball Referee 101 (Online Video Course)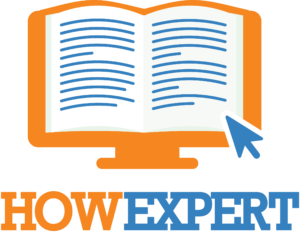 HowExpert publishes quick 'how to' guides on unique topics by everyday experts. Visit HowExpert.com to learn more. Visit HowExpert.com/writers to write for HowExpert.
100%
Money Back Guarantee
We're confident that you will get so much value from this course. If you are not satisfied with this course for whatever reason, then contact our support within 60 days and we will provide you a 100% refund no questions asked and we can part as friends.
So invest in yourself to get this course now.
Copyright www.HowExpert.com | support [at] howexpert [dot] com