HowExpert Guide to Belly Dancing: 101+ Tips to Learn How to Belly Dance from A to Z
HowExpert Guide to Belly Dancing is for all dance lovers, especially for those in love with belly dancing. It serves as a guiding tool to learn the dance from the basic movements.
This guide is divided into eight main sections that teach the different aspects of the belly dancing, starting with the basic belly dance posture and then going through the belly dance movements of the lower and upper part of the body. Each section contains several sub-sections that guide you gradually towards the next step. At the end of the book, there is a review part highlighting the key moments that you have to incorporate.
Besides sharing instructions for engaging the upper and lower parts of the body, this guide also gives you insight into the basic techniques on how to move on stage and how to manage your choreography. All techniques gained from the sections will not mean a thing if you do not connect them into a graceful dance.
The key point of this book is to motivate and inspire you to learn, grow, and succeed in your belly dancing journey. Although some steps are easier and can be learned faster, others require more time and practice. However, no matter what the obstacles are, challenge yourself to become better with every new step.
About the Expert
Aneta Dimoska is a passionate dancer and dedicated learner. Her love for dancing began in the early years of her life. Ever since then, she has nurtured this passion and developed skills in many dances. Her favorites are belly dancing and Latin dancing. She has an affection towards all belly dance styles.
As a graduate of a sociology degree, she is in love with the Middle East culture and tradition. Her interest in this civilization expands through the years following the challenges that these societies are facing. Understanding this unique culture has made her connection with belly dancing even stronger.
HowExpert publishes quick 'how to' guides on all topics from A to Z by everyday experts.
HowExpert Guide to Belly Dancing (Ebook + Audio + Video Course)
You will get instant access to this PDF Ebook & Audio & Online Video Course Instantly After Purchase.
In Short, You Get the
COMBO PACKAGE

:
HowExpert Guide to Belly Dancing (Ebook)
HowExpert Guide to Belly Dancing (Audio)
HowExpert Guide to Belly Dancing (Online Video Course)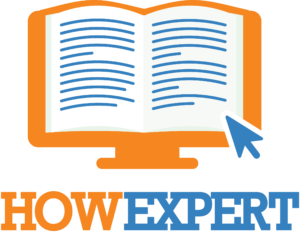 HowExpert publishes quick 'how to' guides on unique topics by everyday experts. Visit HowExpert.com to learn more. Visit HowExpert.com/writers to write for HowExpert.
100%
Money Back Guarantee
We're confident that you will get so much value from this course. If you are not satisfied with this course for whatever reason, then contact our support within 60 days and we will provide you a 100% refund no questions asked and we can part as friends.
So invest in yourself to get this course now.
Copyright www.HowExpert.com | support [at] howexpert [dot] com