How To Become The Best Teacher You Can Be: 7 Steps to Becoming the Best Teacher You Can Be, Connect with Students, and Make a Positive Impact in Their Lives!
When we look back at our lives, we always remember those few amazing teachers that have made a positive impact in our lives. The term 'favorite teacher' doesn't mean you are always the popular teacher, but the teacher that the kids respect and remember the positive impact you had on them.
This book is written by a teacher who has impacted the lives of her students and has been labeled a 'favorite teacher' by many of her students. In this guide, you will learn how to become the best teacher you can be, impact the lives of students, and experience great fulfillment in your career of teaching.
This book provides expert opinions, tips, and personal experiences on how to become a favorite teacher, including:
- What it means to really get to know your students by memorizing their names early on, showing an interest in what they do outside of school, and simply paying attention.
- How to remind your students that you are a person—just like them!
- How to get in the right mindset to not only laugh with your students, but to be available when they need you and be a model of politeness and kindness.
- What it means to teach children who need role models and how to show them how to be a decent person.
- How to create a democratic community of learners in which you are fair, consistent, and firm in your interactions with students.
- How to create lessons, assignments, and activities that are authentic and interest-based and which reflect the ways in which people actually function in the real world.
- Why it's important to allow yourself time to engage in professional development and to take personal leave time.
About the Expert:
Rachel Sawyer teaches middle school language arts in the Pacific Northwest. She took a nontraditional route to teaching, first earning undergraduate degrees in English Literature and Psychology from the University of Nevada, Reno before earning her B.S. in Secondary Education from Bowling Green State University. She recently earned her M.Ed. in Learning and Technology from Western Governors University. She is a life-long learner and sees even more schooling in her future. She is an avid reader and lover of cats. In her spare time (that is, when she isn't reading), Rachel spends her time writing, knitting, and playing video games.
HowExpert publishes quick 'how to' guides on unique topics by everyday experts.
How To Become The Best Teacher You Can Be (Ebook + Audio + Video Course)
You will get instant access to this PDF Ebook & Audio & Video Course Instantly After Purchase.
In Short, You Get the
COMBO PACKAGE

:
How To Be a Great Teacher (Ebook)
How To Be a Great Teacher (Audio)
How To Be a Great Teacher (Online Video Course)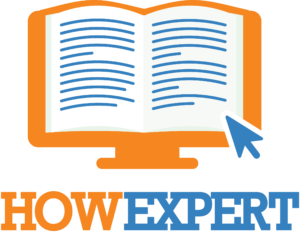 HowExpert publishes quick 'how to' guides on unique topics by everyday experts. Visit HowExpert.com to learn more. Visit HowExpert.com/writers to write for HowExpert.
100%
Money Back Guarantee
We're confident that you will get so much value from this course. If you are not satisfied with this course for whatever reason, then contact our support within 60 days and we will provide you a 100% refund no questions asked and we can part as friends.
So invest in yourself to get this course now.
Copyright www.HowExpert.com | support [at] howexpert [dot] com