Bible Teacher 101: How to Teach the Bible in Sunday School, Make a Positive Impact in People's Lives, and Become the Best Bible Teacher You Can Be From A to Z
Teaching of the word is one of the basic assignment believers and the church as a whole, have to carry out. However, not everyone is a teacher. Some have been given the ministry gift of teaching, while some others are formally trained to teach. Whichever way it may be, bible teachers must be excellent, not only in how they teach, but also in what they teach.
This book serves as a pointer and a guide to the things a bible teacher should pay attention to in teaching of the word. These tips include things to note or do before the class, during the class as well as after the class. The book has been made easy to read and fit for every class of bible teachers.
101 Tips on How to be an Excellent Bible Teacher has been divided into 11 chapters, with adequate subdivisions, to comprehensively present the hows, the whys, the whats, the whos, of bible teaching. The bible teacher, bible teaching and the bible student have all been beautifully knitted together in this book. It is a must read for every bible teacher who desires excellence in his bible teaching, and also for a bible student who wants more from a bible class.
About the Expert
Susannah Philips is a lover of God and woman of the word. She has combined her love for God with her passion for writing, which has birthed series of articles and books on the Christian faith to her credit. With her unique style, she uses her writings to address different issues within the body of Christ; from persecution to addictions to the love of God to doctrinal issues. She is content with her life job of following Christ and has been able to successfully merge it with her career in writing.
HowExpert publishes quick 'how to' guides on all topics from A to Z by everyday experts. Visit HowExpert.com to learn more.
Bible Teacher 101 (Ebook + Audio + Video Course)
You will get instant access to this PDF Ebook.
In Short, You Get the
COMBO PACKAGE

:
Bible Teacher 101 (Ebook)
Bible Teacher 101 (Audio)
Bible Teacher 101 (Online Video Course)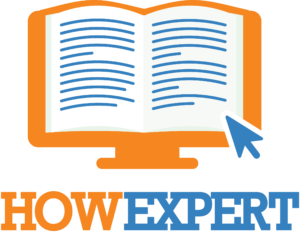 HowExpert publishes quick 'how to' guides on unique topics by everyday experts. Visit HowExpert.com to learn more. Visit HowExpert.com/writers to write for HowExpert.
100%
Money Back Guarantee
We're confident that you will get so much value from this course. If you are not satisfied with this course for whatever reason, then contact our support within 60 days and we will provide you a 100% refund no questions asked and we can part as friends.
So invest in yourself to get this course now.
Copyright www.HowExpert.com | support [at] howexpert [dot] com