HowExpert Guide to Bike Touring: 101 Tips to Start, Learn, and Succeed in Bike Touring from A to Z
Have you ever dreamt about going on your bicycle to a different town? Or perhaps you thought about hopping on your bike and going to a faraway country? Or maybe you were considering going to another continent? Did you know that you can materialize these dreams and turn them into your reality and your life?
Then this book is perfect for you! Not only will it tell you everything you need to know about bike touring around the world, but it will also give you a glimpse of what life is like when you are finally on the road.
If you want to know more about bike tours, but you are not ready to go on your own bike touring experience yet, then this book will answer a couple of questions you may have, and, hopefully, it will also show you the way to have a successful bike tour.
This guide focuses on everything you need to know about bike touring, but it also gives you information about the things you must do before, during, and after a bike tour. So, if you want to experience a bike tour from the comfort of your living room, then get comfortable and start reading this book. It will be an adventure from start to finish!
About the Expert
Eugenia Tovar has always been interested in finding alternative ways of exploring the world. She decided to embark on an unforgettable Bike Tour that saw her leaving her home country, Venezuela, and she ended up exploring Colombia, Ecuador, and Peru on her bicycle.
Eugenia is also very interested in nature, photography, and of course, bicycles! Nowadays she is homesteading with her family on a farm, located in El Soberbio, a small town in the Argentinian-Brazilian border, where she hopes to welcome bike tourists from all over the world.
Eugenia is a firm believer in personal freedom and self-sustainability, and along with her partner and toddler, they are now planning their next bike tour.
HowExpert publishes quick 'how to' guides on all topics from A to Z by everyday experts.
HowExpert Guide to Bike Touring (Ebook + Audio + Video Course)
You will get instant access to this PDF Ebook & Audio & Online Video Course Instantly After Purchase.
In Short, You Get the
COMBO PACKAGE

:
HowExpert Guide to Bike Touring (Ebook)
HowExpert Guide to Bike Touring (Audio)
HowExpert Guide to Bike Touring (Online Video Course)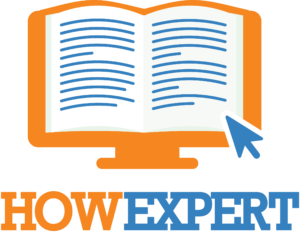 HowExpert publishes quick 'how to' guides on unique topics by everyday experts. Visit HowExpert.com to learn more. Visit HowExpert.com/writers to write for HowExpert.
100%
Money Back Guarantee
We're confident that you will get so much value from this course. If you are not satisfied with this course for whatever reason, then contact our support within 60 days and we will provide you a 100% refund no questions asked and we can part as friends.
So invest in yourself to get this course now.
Copyright www.HowExpert.com | support [at] howexpert [dot] com