• Learn how to become a professional burlesque dancer, with clear detailed steps illustrated by real-life examples of famous performers from the 20th century and current stars, and beneficiate from a former performer's insight
• Discover the legends of the art form and its origins, find out what kind of performer you want to become, enter a world of glamour and glitter you never suspected existed
• Practice the basics of burlesque dancing with step-by-step explanations of moves, poses, walks, and a detailed analysis of famous classic burlesque routines like the fan dance
• Read tutorials on how to create or customize your own costumes and props, learn how to style your hair like a burlesque starlet, try out professional make-up tips to look your best onstage
• Develop your first burlesque routine with clear advice and examples on themes and songs, find out how the pros rehearse backstage to dazzle onstage
• Get useful advice to interact with your audience and make the most of your first time performing a burlesque routine at an event, looking every inch the professional
• Find out tips on getting your first burlesque bookings and the fees you might expect, and learn how you can develop your career and start working as a professional burlesque dancer full-time
About the Expert
Emilie Declaron is a content writer and literary translator with over ten years of experience. She speaks five languages including English, French and Bulgarian, and currently works all over the world.
Emilie performed as a burlesque dancer in her twenties, mostly in the UK where she lived but also in continental Europe. She ran her own burlesque show from 2012 to 2015, the Lady Loco events in the North East of England, and also organized one-off variety events in various venues. She still is an avid supporter of the scene and follows closely any recent development in the burlesque world.
HowExpert publishes quick 'how to' guides on all topics from A to Z.
Burlesque Dancer 101 (Ebook + Audio + Video Course)
You will get instant access to this PDF Ebook & Audio & Video Course Instantly After Purchase.
In Short, You Get the
COMBO PACKAGE

:
Burlesque Dancer 101 (Ebook)
Burlesque Dancer 101 (Audio)
Burlesque Dancer 101 (Online Video Course)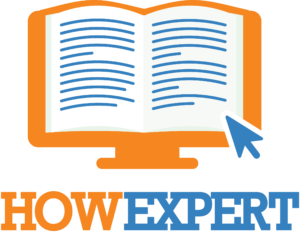 HowExpert publishes quick 'how to' guides on unique topics by everyday experts. Visit HowExpert.com to learn more. Visit HowExpert.com/writers to write for HowExpert.
100%
Money Back Guarantee
We're confident that you will get so much value from this course. If you are not satisfied with this course for whatever reason, then contact our support within 60 days and we will provide you a 100% refund no questions asked and we can part as friends.
So invest in yourself to get this course now.
Copyright www.HowExpert.com | support [at] howexpert [dot] com