HowExpert Guide to Butterflies: 101 Lessons to Learn Everything About Butterflies From A to Z
HowExpert Guide to Butterflies is a guidebook that is packed with a vast amount of information about butterflies. In this guidebook you will learn everything you ever wanted to know about butterflies.
It has more about butterflies than any encyclopedia and it reads much easier. Some of the topics of this guidebook are as follows:
• The differences between male and female butterflies as well as how they mate
• The first half, the second half, and how the butterfly completes its life cycle
• How they survive in nature with so many predators
• How butterflies benefit the ecosystem and you
• Why are butterflies disappearing?
• What species migrate other than monarchs
• What species are threatened, endangered, or extinct and some who came back
• Several ways you can help save the butterflies
• Where you can go to see thousands of butterflies
• A list of common butterflies from A to Z along with photos
• An extensive list of butterfly resources with links to websites
The book ends with About the Author that is about how butterflies inspired and motivated Jessica to follow her dreams with an amusing story about her first sighting of butterflies that were mating.
About the Expert
Jessica Dumas is freelance writer and a butterfly advocate who has been writing books and poems for 10 years. She lives in a small mountain town in Arizona but is originally from Minnesota where she grew up in the country where her love for butterflies began. She wanted to be able to fly like a butterfly which led to her dream of becoming a pilot. Years later she met a flight instructor who taught her how to fly and then married her. Butterflies inspired other dreams too that she tells about in her latest book that is a guidebook on butterflies.
HowExpert publishes quick 'how to' guides on all topics from A to Z by everyday experts.
HowExpert Guide to Butterflies (Ebook + Audio + Video Course)
You will get instant access to this PDF Ebook & Audio & Online Video Course Instantly After Purchase.
In Short, You Get the
COMBO PACKAGE

:
HowExpert Guide to Butterflies (Ebook)
HowExpert Guide to Butterflies (Audio)
HowExpert Guide to Butterflies ( Online Video Course)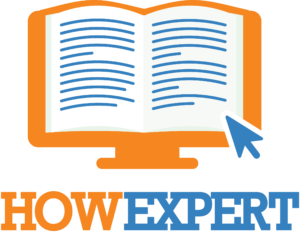 HowExpert publishes quick 'how to' guides on unique topics by everyday experts. Visit HowExpert.com to learn more. Visit HowExpert.com/writers to write for HowExpert.
100%
Money Back Guarantee
We're confident that you will get so much value from this course. If you are not satisfied with this course for whatever reason, then contact our support within 60 days and we will provide you a 100% refund no questions asked and we can part as friends.
So invest in yourself to get this course now.
Copyright www.HowExpert.com | support [at] howexpert [dot] com