Elderly Parent Caregiver Guide: 101 Tips For Adult Children To Love, Support, and Care For Aging Parents
Elderly Parent Caregiver 101 is the ultimate guide for adult children who are or will become their parents' caregivers. Filled with valuable information and ideas, this book offers hope, support, and plenty of practical advice for anyone caring for their elderly parents. Each chapter describes a different area of caregiving, including:
• Becoming a Caregiver
• Medical Providers
• Facility Care
• Caregiver Support
• Financial Concerns
• Medical Devices
• Special Circumstances
• End of Life
As the author guides you through the maze of caregiving, she shares her knowledge as a nurse and examples from her own journey of caregiving for her elderly parents. This book defines medical terms, explains insurance options, and highlights the many tools available to caregivers. Through these topics, you'll gain the understanding needed to be a caregiver for your elderly parents. Each section offers helpful information and true insights only a caregiver can provide. The tips in every chapter are practical facts and advice for every area of your caregiving.
You are not alone in your caregiving journey. Don't struggle without having the best resource for knowing everything you need to know about caring for your elderly parents. This guide is your trusted companion for that journey.
About the Expert
Rebecca Rehak, LPN, is a nurse, writer, and public speaker who has worked in the medical field for over 20 years, including kidney dialysis, community health, and Memory Care. As a public speaker, she helped advance programs for dialysis access care and currently teaches science camps for children. Her work has touched the lives of thousands of people. After caring for both her elderly parents, she now devotes much of her time to writing articles, blogs, and providing support for other caregivers. She and her husband live with their big, furry dog in Wisconsin.
The author would like to thank the doctors and staff at Froedtert Hospital, the Medical College of Wisconsin, and Horizon Home Care and Hospice for the wonderful care they provided to both her parents.
HowExpert publishes quick 'how to' guides on all topics from A to Z.
Elderly Parent Caregiver Guide (Ebook + Audio + Video Course)
You will get instant access to this Ebook & Audio & Online Video Course Instantly After Purchase.
In Short, You Get the
COMBO PACKAGE

:
Elderly Parent Caregiver Guide (Ebook)
Elderly Parent Caregiver Guide (Audio)
Elderly Parent Caregiver Guide (Online Video Course)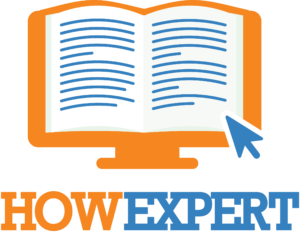 HowExpert publishes quick 'how to' guides on unique topics by everyday experts. Visit HowExpert.com to learn more. Visit HowExpert.com/writers to write for HowExpert.
100%
Money Back Guarantee
We're confident that you will get so much value from this course. If you are not satisfied with this course for whatever reason, then contact our support within 60 days and we will provide you a 100% refund no questions asked and we can part as friends.
So invest in yourself to get this course now.
Copyright www.HowExpert.com | support [at] howexpert [dot] com