Attention: Children's Book Lovers

"How To Write a Children's Book"

Online Video Training Course
Your Step-By-Step Guide To Writing a Children's Book
"
How To Write a Children's Book

" Step By Step Video Course:
If you want to write a children's book, then get "How to Write a Children's Book" by a person with real life experience and knowledge in this topic.
If you have ever wanted to write a true children's classic, then you must dive into a child's mind to see what makes them tick. Within the pages of this guide, all your questions will be expertly answered in a way that is simple and easy to read.
Follow along and discover how a children's story is written—from finding out what a child prefers to read to getting the most from your marketing efforts. Every aspect, from beginning to end, is covered within the pages of this guide.
Understand why some children's books, such as a Dr. Seuss classic, succeed while other, seemingly well written children's books fail. Within this guide, you will understand what components of a story make up a children's story and how to keep the child interested in reading your book. The guide does not stop there. After you have a quality book written, follow the steps to bring your book to market and have children reading it from every corner of the globe.
You can have the best book ever written, but if nobody knows about it, it will go unread. Avoid the pitfalls of many writers and follow these steps.
Children's book author, Rusty W. Baker and his series of children's books have, successfully done every step that he references in this guide. Take it from someone that has already been there. You need this guide.
Rusty W. Baker has several short children's stories to his credit. His most notable of children's stories is the "Peter Porcupine" series. He wrote his first story when he was just a child in the 2nd grade of elementary school, about an alien encounter and employed his older brother to illustrate the short story for him. He is a father of 7 children, 3 grandchildren and an Uncle to 28 children. His dive into the psychological aspect of any age range of children far surpasses his years. In this guide, you will be able to tap into his experiences with what children like and what they will read. He has successfully written, illustrated, published, marketed, and sold all of his short stories through various online bookstores and is currently working on a contract with a major publisher (name withheld by request).
"How To Write a Children's Book" Step by step Video Course Lessons:
Chapter 1: Introduction
Chapter 2: Target Audience
Chapter 3: Outlining Your Story
Chapter 4: Character Development
Chapter 5: Story Opening
Chapter 6: Story Climax
Chapter 7: A Well Written Ending
Chapter 8: Illustrations
Chapter 9: Testing It Out
Chapter 10: Pricing Your Book
Chapter 11: Marketing Your Book
"How To Write a Children's Book" Video Course is an online video training that you can instantly access right after purchase. There is no shipping because this course is a digital online video course.
If you were to get a training from an expert, you would have to pay hundreds of dollars in terms of the value you are getting.
The great news is that we are not going to charge you that much. We wanted to make this as affordable for every Children's Book lover who is serious about learning about this topic.
Thus, we are pricing it for just a onetime investment of $47.
Plus that's not all.
You have our 60 day 100% money back guarantee!


We're confident that you will get so much value from this course. If you are not satisfied with this course for whatever reason, then contact our support within 60 days and we will provide you a 100% refund no questions asked and we can part as friends. So invest in yourself to get this video course now.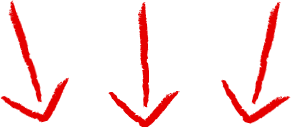 You will get instant access to this online video training (a digital online course) after purchase.