Cocktails 101: A Mixologist's Quick Guide to Mixing, Matching, Making, and Mastering the Art of Creating Amazing Cocktails
• Cocktails 101 is a simple ebook designed to take beginners from having never made a cocktail before, to being able to mix and shake like a pro.
• All of the basics are covered, including equipment, glassware, spirit selection, the science of taste, and the cocktails themselves, which means that this is a single book suitable for hobbyists or bar owners/managers alike who want to improve their skills and become true mixologists.
• Readers will get to grips with the basics first, and learn the names of purposes of all the equipment present in a cocktail bar, as well as how to use them.
• Shaking, Breaking, Pouring, and Mixing are all covered in detail, which means that anyone who reads this book can comfortably and confidently perform the core skills needed in mixology.
• The Science of Taste is covered too, explaining the science behind what makes a great cocktail great, giving a brief overview on the building blocks of cocktails.
• Recipes for lots of cocktails perfect for any bar are presented in detail too, with instructions, alongside proposed and recommended lists for new or changing bars that appeal to all tastes and proclivities.
• This book contains everything a Mixologist needs to know before crafting awesome cocktails, and is a concise quick start guide to one of the most exciting skills in the world!
About the Expert
Daniel Morgan is a self taught mixologist who went on to gain his qualifications following his stint running a cocktail bar. What started as a humble endeavour above a coffee shop quickly turned into an underground hit, garnering a following of locals and travelers alike who came from all around to try his exclusive and delicious cocktails. He now works in bar consultancy and training, helping other bars to raise their game and impress their clientele.
Daniel says that great Mixology is equal parts care and passion. The art of mixology extends beyond the drink itself – it's about the presentation, the creation of it. The show put on for the customer is as much a part of the drink as the ingredients. You have to love making the drink, or they won't love drinking it.
HowExpert publishes quick 'how to' guides on all topics from A to Z.
Cocktails 101 (Ebook + Audio + Video Course)
You will get instant access to this PDF Ebook & Audio & Video Course Instantly After Purchase.
In Short, You Get the
COMBO PACKAGE

:
Cocktails 101 (Ebook)
Cocktails 101 (Audio)
Cocktails 101 (Online Video Course)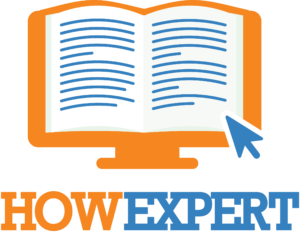 HowExpert publishes quick 'how to' guides on unique topics by everyday experts. Visit HowExpert.com to learn more. Visit HowExpert.com/writers to write for HowExpert.
100%
Money Back Guarantee
We're confident that you will get so much value from this course. If you are not satisfied with this course for whatever reason, then contact our support within 60 days and we will provide you a 100% refund no questions asked and we can part as friends.
So invest in yourself to get this course now.
Copyright www.HowExpert.com | support [at] howexpert [dot] com