Color Blind 101: 101 Tips and Stories to Understand, Embrace, and Live Your Best Life with Color Vision Deficiency
Are you color blind? Do you struggle with everyday color decisions that affect your home, work, relationships, and self-esteem? Maybe it seems like no one else understands your plight…or perhaps you are ready to shirk this unfair disadvantage in life. I understand…
This book is written for you- the color blind person who knows what it is like to be the only person who cannot identify a colorful number in a small circle. However, you are not alone. Not only do I endure this hardship, hundreds of millions of people worldwide live with our misunderstood, somewhat rare genetic condition. Although your situation may seem bleak if you are facing discrimination, disappointment, or displacement due to your condition, this book is written as a helpful guide and uplifting reminder that color blindness does not have the final say – you do!
Do you feel like you have been living life without the playbook? Or perhaps you have not considered how your color blindness manifests in your life. Is there a friend, family member, neighbor, or teacher, who would benefit from understanding color blindness? This "How To" book addresses color blind individuals and everyone who crosses their paths with uplifting, quick, and entertaining tips to help navigate and comprehend the color blind life. With firsthand accounts and colloquial knowhow, I have written this book so anyone can understand the basics of color blindness – from how it is inherited to its effects on everyday life. Plus, the color blind individual or caretaker thereof, will appreciate the applicable tips, such as how to shop and cook for the color blind.
How did I end up with a freezer full of "purpleberries?" Why didn't my bridal shower outfit match? Is it okay that I ask my kids for fashion advice? If you can relate to these questions or I have piqued your curiosity, read and laugh along with me as we celebrate and commiserate with the wonderful world of the color blind.
About the Expert
With blue eyes and brown hair, your color blind author, Kimberly Springer, lives in the suburbs of Pittsburgh with her hazel-eyed husband, green-eyed oldest son, brown-eyed middle son, and blue-eyed little girl. Her tri-colored, purebred Basset Hound provides the perfect sidekick for calm days of writing, piano playing, and cooking. Despite her obvious inability to view every Fall color, Autumn remains Kim's favorite season due to the smoky air from fires, sundry warm beverages, scratchy hayrides, and flavorful Thanksgiving feasts.
On a more professional note, Kim hails from a diverse background of experience. You could describe her as quite the Philly Phanatic, born and raised just outside the city of brotherly love. Remaining loyal to her state, she attended The Pennsylvania State University in State College to study secondary education, specializing in English, communications, and journalism. As a Freshman, Kim wrote for the far-reaching Daily Collegian as a Senior reporter, followed by a stint as a Health and Wellness journalist. After serving as a community leader through school and church-appointed positions, Kim continued her travels west with an appointment to teach in the suburbs of Pittsburgh. There she met her husband of 10 years and graduated magna cum laude. Wielding both a teaching and marriage certificate, Kim entered the married and working world at a young age. As an educator, she has taught grades 7-12 in a variety of school-settings, including the acclaimed Lincoln Park Performing Arts Charter School in Midland, PA. Nowadays, she devotes her time to her family, home, church, piano students, and online writing. She believes in the power of everyday communication and education through online forums, community gatherings, and outreach activities to enhance the lives of all peoples. Be on the lookout for more items from Kim, as she hopes to continue to inform and entertain through the wonderful world of online literature.
Color Blind 101 (Ebook + Audio + Video Course)
You will get instant access to this PDF Ebook & Audio & Online Video Course Instantly After Purchase.
In Short, You Get the
COMBO PACKAGE

:
Color Blind 101 (Ebook)
Color Blind 101 (Audio)
Color Blind 101 (Online Video Course)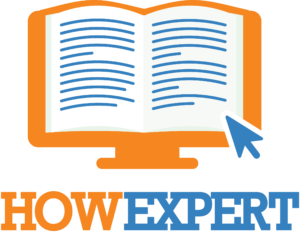 HowExpert publishes quick 'how to' guides on unique topics by everyday experts. Visit HowExpert.com to learn more. Visit HowExpert.com/writers to write for HowExpert.
100%
Money Back Guarantee
We're confident that you will get so much value from this course. If you are not satisfied with this course for whatever reason, then contact our support within 60 days and we will provide you a 100% refund no questions asked and we can part as friends.
So invest in yourself to get this course now.
Copyright www.HowExpert.com | support [at] howexpert [dot] com