How to Write Comic Strips: A Quick Guide on Writing Funny Gags and Comic Strip Panels
"How to Write Comic Strips" is a step-by-step guide to help inspiring comic strip writers create their own comic. This guide leads the reader through the wondrous world of comic writing.
The concept of humor is different for different people. The author shows the reader methods and tips to better understand and deal with these differences.
Highlights of this guide include:
1) The many formats to choose from when writing a comic:
• Single Panel
• Multi-Panel
2) How find your concept:
• Write what you know
3) How to develop and build great characters:
• Bios, Backstory and More
4) Ways to write funny yet tight gags:
• How many passes to make
• Refining your words
5) Methods and tips to use to break out of writer's block:
• Fun exercises and routines to do
6) How to find and communicate with your artist:
• Learn how to become a team
7) Market places for your comic:
• How to find a home for your creation
8) New ways to sell and make money from comics:
• Expanding and new markets so you can make money
9) Helpful tips:
• Tricks learned after decades in the trade
About the Expert
Writes his own syndicated comic Working Daze by Universal Press. Art by Scott Roberts. Each day the comic is viewed by around 250K people. Also writes Maria's day for Universal.
Wrote gags for Tonight Show, Joan Rivers show, Chevy Chase show and literally hundreds of comics and magazine. Has sold well over 10K gags.
Simpsons and Fairly Odd Parents and Jimmy Neutron comics.
Rugrats comic strip for a year.
A seven book humorous, sf, mystery series for Daw books and Penguin Putnam featuring a futuristic PI Zachary Nixon Johnson and his holographic assistant HARV.
The series will continue on a small press. Pro Se Productions.
The series as The Nuclear Bombshell series has been quite successful as Graphic Audio, Audio Books.
Currently writing two successful middle readers for KC Global Enterprises: Diary of a Super Girl (which remains in the kindle top 10 in class for the year) and the new Adventures of the Once and Future Queen.
Writer of numerous video games and apps. Space Run Galaxy being the most fun. Beat the Boss and Tap Titians and Driving Trump being the biggest sellers. Apps and games have had millions of downloads and purchases. (You would think he'd be richer.)
Looks like he has stuff coming in Mad in 2018ish.
The only person ever to finish in the top three of DC comics Zuda contest four times without ever winning the contest.
HowExpert publishes quick 'how to' guides on all topics from A to Z.
How to Write Comic Strips (Ebook + Audio + Video Course)
You will get instant access to this PDF Ebook & Audio & Video Course Instantly After Purchase.
In Short, You Get the
COMBO PACKAGE

:
How to Write Comic Strips (Ebook)
How to Write Comic Strips (Audio)
How to Write Comic Strips (Online Video Course)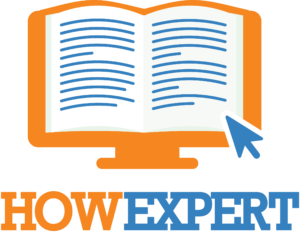 HowExpert publishes quick 'how to' guides on unique topics by everyday experts. Visit HowExpert.com to learn more. Visit HowExpert.com/writers to write for HowExpert.
100%
Money Back Guarantee
We're confident that you will get so much value from this course. If you are not satisfied with this course for whatever reason, then contact our support within 60 days and we will provide you a 100% refund no questions asked and we can part as friends.
So invest in yourself to get this course now.
Copyright www.HowExpert.com | support [at] howexpert [dot] com