Affordable Country Life 101: A Quick Guide on Living a Rural Life on a Budget
This book is for city dwellers that wish to move to a rural area and what they will face. It is also for rural residents trying to save money while living in the country.
Who should read this book?:
• Families living in cities that wishes for a rural life in an affordable way
• Low-income rural residents
• Long time country people who want to save money
• Rural new-adults wondering how to live in a rural home
What this book covers:
• Utilities needed in rural areas
• Hunting local game
• How to get cheap dairy products
• Forest dangers
• Rural crafts and entertainment
• Choosing a rural home
• Low cost cleaning
• Neighbors who are near and far
• Rural life and everything to live in the country
Learn to survive in the country. This book covers all aspects of rural living. It is a book that teaches the difference between the small towns, large towns, and wooded areas.
Readers will know which utilities are available in the country. This book also teaches how to navigate the forest without getting lost or injured. Learn about rural neighbors and how to avoid neighborly disputes.
The may reason to reason this How-To book is to save money. Readers will eat at lower costs. They can also find cheaper chores and activities to do.
About the Expert
Deven Shanner has lived in rural Pennsylvania for 26 years. She owns a house that even locals refer to as being in "the middle of nowhere". She has lived in local small towns and a large town.
Shanner's family and she have hunted/ gathered food for many of those years. They buy from local farms and farmer's markets every year. She has hosted two of the local (small town) Carnivals and local picnics.
Every section of this book is from Shanner's experiences. This is her knowledge and research of rural areas. From basket weaving to rural utilities, she has lived through it all.
HowExpert publishes quick 'how to' guides on all topics from A to Z.
Affordable Country Life 101 (Ebook + Audio + Video Course)
You will get instant access to this PDF Ebook & Audio & Video Course Instantly After Purchase.
In Short, You Get the
COMBO PACKAGE

:
Affordable Country Life 101 (Ebook)
Affordable Country Life 101 (Audio)
Affordable Country Life 101 (Online Video Course)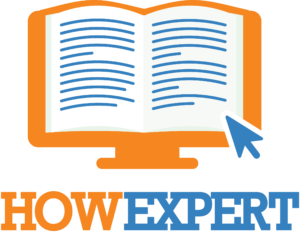 HowExpert publishes quick 'how to' guides on unique topics by everyday experts. Visit HowExpert.com to learn more. Visit HowExpert.com/writers to write for HowExpert.
100%
Money Back Guarantee
We're confident that you will get so much value from this course. If you are not satisfied with this course for whatever reason, then contact our support within 60 days and we will provide you a 100% refund no questions asked and we can part as friends.
So invest in yourself to get this course now.
Copyright www.HowExpert.com | support [at] howexpert [dot] com