Couponing 2.0: 101 Secrets to Find the Best Deals, Maximize Savings, and Become the Best Couponer You Can Be From A to Z
● This exhaustive couponing ebook covers the basics of couponing that will teach any person how to save money on their groceries.
● Find out where to get free paper and digital coupons on a weekly basis!
● Modern day couponing has reached a new level! Get to know the top rebate apps such as ibotta, Checkout 51, SavingsStar, and Fetch Rewards that will save you even more money after your grocery trips.
● The common theme of the art of couponing is combining sales, coupons, and rebates for the most savings!
● Learn what to do to prepare for your grocery trips, what to do during them, and how to be ready for anything at the checkout lane.
● Learn how to stay organized in using all the coupons and rebates that fit your needs and wants!
● Learn how to track important dates such as when new store circulars come out, when sales you want are going to end, and when coupons you want to use will expire
● Learn to track your desired groceries, the aisle in which they are located at your favorite grocer, and price and savings specifications based on the sales, coupons, and rebates you find.
About the Expert
Kendra Snead is a self-taught coupon expert and freelancer for Upwork. She has loved writing since she was eight years old and has been passionate about couponing since she was eighteen. Couponing is now her part-time hobby that saves her family money on groceries every month.
Graduating with her Bachelor's in Behavioral Science in 2017, Kendra is forging an entrepreneurial path to becoming a blogger writer for her own blog called the DocuQueen. She is a twenty-four-old stay-at-home mother to baby Rai and married to Shaun Snead who is a Substitute Teacher for a local school district. They happily reside in Southern New Jersey.
HowExpert publishes quick 'how to' guides on all topics from A to Z by everyday experts. Visit HowExpert.com to learn more.
Couponing 2.0 (Ebook + Audio + Video Course)
You will get instant access to this PDF Ebook & Audio & Online Video Course Instantly After Purchase.
In Short, You Get the
COMBO PACKAGE

:
Couponing 2.0 (Ebook)
Couponing 2.0 (Audio)
Couponing 2.0 (Online Video Course)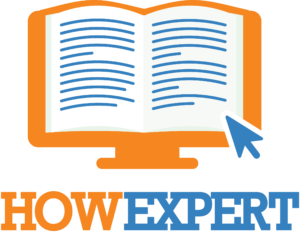 HowExpert publishes quick 'how to' guides on unique topics by everyday experts. Visit HowExpert.com to learn more. Visit HowExpert.com/writers to write for HowExpert.
100%
Money Back Guarantee
We're confident that you will get so much value from this course. If you are not satisfied with this course for whatever reason, then contact our support within 60 days and we will provide you a 100% refund no questions asked and we can part as friends.
So invest in yourself to get this course now.
Copyright www.HowExpert.com | support [at] howexpert [dot] com