HowExpert Guide to Coyotes: 101+ Lessons to Learn About, Embrace, and Love Coyotes from A to Z
Coyotes are some of the most fascinating creatures native to the North American continent. Most people haven't had much opportunity to learn about what makes this species so unique, and this has fueled strong negative feelings that have persisted for thousands of years. Now that public opinion is shifting further in favor of enforcing more humane animal welfare protections, the time is ripe for reconciling our relationship with the 'yotes, and encouraging better relationships between humans and the infamous Song Dog.
In this book, we go through the basics of coyotes and get to know them as an animal just like any other species native to North America. From learning more about their infamous howl, to how they overcome the challenges of living in an urban environment, you'll get to know the coyote on a deeper level and break through the narrative of fear you've been exposed to for so long. The intention of this book is not to force you to love coyotes as the author does (but it's great if that's the result!), but to help you grow past the myths that have been passed as fact since the 1800s. Learn to live with the coyote peacefully, and see it not as a "wiley" villain, but as just another animal that is trying to survive like you and me!
About the Expert
Jazmin "Sunny" Murphy is a Master's student studying Environmental Policy and Management, with a concentration in Fish and Wildlife Management. She has a Bachelor of Science degree in Zoology from the University of California, Santa Barbara, and aims to make STEM research and education freely available to the public through her platform, Black Flower Science Co. Jazmin's ultimate goal is to repair relationships between scientists and laypeople, and all of her writing is a part of this big picture. Wildlife has always played a central role in her life, and her hope is that everyone would come to love the organisms of the natural world in the way that she always has.
HowExpert publishes quick 'how to' guides on all topics from A to Z by everyday experts.
HowExpert Guide to Coyotes (Ebook + Audio + Video Course)
You will get instant access to this PDF Ebook & Audio & Online Video Course Instantly After Purchase.
In Short, You Get the
COMBO PACKAGE

:
HowExpert Guide to Coyotes (Ebook)
HowExpert Guide to Coyotes (Audio)
HowExpert Guide to Coyotes (Online Video Course)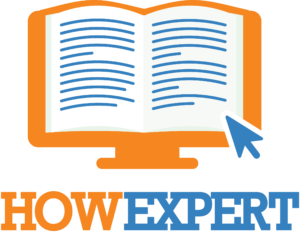 HowExpert publishes quick 'how to' guides on unique topics by everyday experts. Visit HowExpert.com to learn more. Visit HowExpert.com/writers to write for HowExpert.
100%
Money Back Guarantee
We're confident that you will get so much value from this course. If you are not satisfied with this course for whatever reason, then contact our support within 60 days and we will provide you a 100% refund no questions asked and we can part as friends.
So invest in yourself to get this course now.
Copyright www.HowExpert.com | support [at] howexpert [dot] com