HowExpert Guide to Craft Beer: 101 Lessons to Learn the Facts, History, and Joy of Craft Beers from A to Z
If you want to learn everything about and enjoy craft beers, then check out "HowExpert Guide to Craft Beer" now.
Are you ready to explore the weird, wild, wonderful world of American craft beer?
With thousands of beers and scores of beer styles out there, getting started can be daunting. This book will take you through beer and brewing basics and guide newcomers to the craft scene. This book covers:
• A brief history of beer, from Mesopotamia to Prohibition and beyond
• A primer on how beer is made
• An extensive rundown of styles and trends
• Tips for the craft beer taproom
• Tips for where to find good beer
• Insider discussions about the future of craft beer
• A guide to the contemporary online community of beer fans
• Recommendations for fun craft beer-related activities
• Spotlights of important modern American brewers
• Over 100 specific beer recommendations
If you have ever wondered about the difference between a Stout and a Porter, this is the book for you. You will learn why those super-popular, hoppy beers are called India Pale Ales. You'll learn why so many beers are aged in Bourbon barrels today. Once you're finished, you will be a bonafide craft beer aficionado!
The days of tepid, boring beer are long gone. Now, you can enjoy some world-class brews that will satisfy your curiosity and challenge your tastes. So, get ready for a crazy, inspiring journey into all things sudsy. Warning: this guide will make you extremely thirsty!
Check out "HowExpert Guide to Craft Beer" now!
About the Expert
Paul Deines is a beer and culture journalist from New York. His work has appeared in SR-Mag, Brew Studs, and Hop Culture. He has traveled the country, exploring the influence of the craft beer industry in America. This has put him in close contact with brewers, scientists, lobbyists, economists, advocates, and aficionados.
Paul also ghostwrites novels, crafts marketing copy, and writes video game dialogue. He is a produced playwright and director whose work has been performed on stages in New York, Boston, Florida, West Virginia, Indiana, and Kentucky.
HowExpert publishes quick 'how to' guides on all topics from A to Z by everyday experts.
HowExpert Guide to Craft Beer (Ebook + Audio + Video Course)
You will get instant access to this digital product instantly after purchase.
In Short, You Get the
COMBO PACKAGE

:
HowExpert Guide to Craft Beer (Ebook)
HowExpert Guide to Craft Beer (Audio)
HowExpert Guide to Craft Beer (Online Video Course)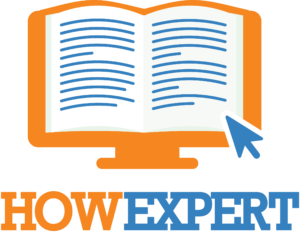 HowExpert publishes quick 'how to' guides on unique topics by everyday experts. Visit HowExpert.com to learn more. Visit HowExpert.com/writers to write for HowExpert.
100%
Money Back Guarantee
We're confident that you will get so much value from this course. If you are not satisfied with this course for whatever reason, then contact our support within 60 days and we will provide you a 100% refund no questions asked and we can part as friends.
So invest in yourself to get this course now.
Copyright www.HowExpert.com | support [at] howexpert [dot] com