How To Decorate Birthday Cupcakes: Your Step By Step Guide To Decorating Birthday Cupcakes
If you want to learn how to decorate birthday cupcakes, then get "How To Decorate Birthday Cupcakes" by someone who has real life experience in decorating cupcakes for birthdays.
Are you a busy mom or simply a thoughtful friend who wants to give something practical but special to people who are celebrating their birthdays? Do you gaze in wonder at the pretty cupcakes displayed at the bakeshop window and wonder how those were made? Do you want to be able to make those on your own but think that you have very little baking ability or that you're not that artistic? Fret no more! This guide can definitely help you bake and decorate cupcakes that you can serve to your guests during your five-year-old's birthday party or give as a gift at your best friend's 30th birthday celebration.
- Learn some basic cupcake recipes (if you don't have one of your own)
- Learn how to use ordinary stickers or decorative paper in adorning cupcakes
- Learn how to make buttercream frosting and use them together with sprinkles or edible confetti in decorating cupcakes
- Learn how to make fondant and assemble fondant characters to sit on top of your delicious cupcakes
- Learn how to come up with a specially home-baked present for family and friends that will bring sheer delight to the recipient and his guests
- Use what you've learned to start your own home-based cupcake business!
What else are you waiting for? Grab this guide now and start making cupcakes for your family and friends during their birthdays or start your own cupcake business!
About the Expert
Khyria Cepe used to think that baking was hard, but upon the prodding of one of her close friends who later became her business partner in their cupcake business, she tried to learn how to bake. She bought cookbooks and tried to follow them and was dismayed at her initial failures. However, the number of flopped recipes did not decrease her drive but instead fueled her determination to learn the art of baking. After several soggy cupcakes, with the inspiration of the popular TV shows Ace of Cakes and DC Cupcakes, she began to increase her baking skills until she eventually had the courage to start her cupcake store Sugar and Spice (and everything nice) in her hometown in the Philippines.
She enjoys baking because it is a practical craft to learn, and it allows her to exercise her creativity and stretch the limits of her imagination.
HowExpert publishes quick 'how to' guides on all topics from A to Z.
How To Decorate Birthday Cupcakes (Ebook + Audio + Video Course)
You will get instant access to this PDF Ebook & Audio & Video Course Instantly After Purchase.
In Short, You Get the
COMBO PACKAGE

:
How To Decorate Birthday Cupcakes (Ebook)
How To Decorate Birthday Cupcakes (Audio)
How To Decorate Birthday Cupcakes (Online Video Course)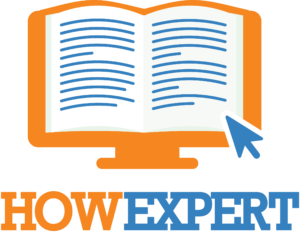 HowExpert publishes quick 'how to' guides on unique topics by everyday experts. Visit HowExpert.com to learn more. Visit HowExpert.com/writers to write for HowExpert.
100%
Money Back Guarantee
We're confident that you will get so much value from this course. If you are not satisfied with this course for whatever reason, then contact our support within 60 days and we will provide you a 100% refund no questions asked and we can part as friends.
So invest in yourself to get this course now.
Copyright www.HowExpert.com | support [at] howexpert [dot] com