Online Dating For Men 101: How to Find, Date, Attract, Connect, & Get Into Great Relationships With Women From Online Dating
In a world where it's no longer acceptable besides bars and clubs to tell her she's attractive (at least without being rejected, receiving a sexual harassment lawsuit, and being publicly humiliated), there is only one place left for guys to go that's safe to approach women and where women WANT a man's attention: Online dating.
When it comes to online dating, some men love it, while others shun it like a de-masculinizing plague. Online dating has a bad reputation among certain groups of men as being a waste of time or even an excuse to not meet women in the real world. But they have no idea that, with just a few hacks, online dating will save any man from a loveless, sexless existence.
Love it or hate it, online dating is here to stay. This is the most comprehensive book on the market for online dating geared specifically toward men. Too many men have tried online dating, only to report that no woman answered their hundreds of messages and the dates they did have didn't end up going anywhere.
This book will teach you what every other guy has been doing WRONG:
- How to maximize your potential attractiveness to women
- How to build the best online dating profile
- How to send messages to women that ACTUALLY get responses
- How to talk to women and get them to date you
- How to get a one-night-stand from online dating
- How to find a long-term relationship with online dating
Throughout this book filled with raw experience and humor with a tough edge, you will learn all about the true psychology of women and how to "hack" their hypergamous nature using the techniques and tactics of online dating. Online dating might seem like rejection after rejection, but this book will teach you how to play the numbers game to your advantage and win more easily than every other guy on the web!
About the Expert:
Adam Glasier holds a PhD in Pickup Lines and is a distinguished professor of Online Dating at the National Pickup Artist Academy, where he wrote his oft-cited thesis on the Internet Approach—at least he would have if such an institution existed. His online dating career has lasted more than half a decade, and with more than a dozen full-fledged lays under his belt, Glasier is statistically one of the most successful men at finding love and sex from the internet. When he isn't messaging and meeting women with online dating or writing about those experiences, you'll find Adam pumping iron at the gym, building house-related projects, and basically doing everything that normal people do to survive.
HowExpert publishes quick 'how to' guides on all topics from A to Z by everyday experts. Visit HowExpert.com to learn more.
Online Dating For Men 101 (Ebook + Audio + Video Course)
You will get instant access to this Ebook & Audio & Online Video Course Instantly After Purchase.
In Short, You Get the
COMBO PACKAGE

:
Online Dating For Men 101 (Ebook)
Online Dating For Men 101 (Audio)
Online Dating For Men 101 (Online Video Course)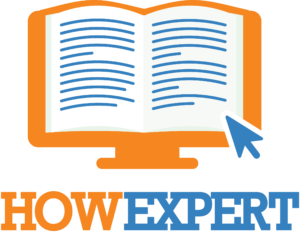 HowExpert publishes quick 'how to' guides on unique topics by everyday experts. Visit HowExpert.com to learn more. Visit HowExpert.com/writers to write for HowExpert.
100%
Money Back Guarantee
We're confident that you will get so much value from this course. If you are not satisfied with this course for whatever reason, then contact our support within 60 days and we will provide you a 100% refund no questions asked and we can part as friends.
So invest in yourself to get this course now.
Copyright www.HowExpert.com | support [at] howexpert [dot] com