How To Rescue Abandoned Dogs and Cats: 7 Ways To Save Abandoned Dogs, Cats, and Other Pets
If you want to learn how to rescue pets, then get "How To Rescue Abandoned Dogs and Pets".
• Are you an animal lover?
• Are you saddened by the fate of homeless pets?
• Wish you could do something, but you're not sure how?
• You're in luck!
I have written this book from my own experiences to help you do that "something" you've been thinking about. There are hundreds of thousands of homeless pets. If you save even one of them, you have done something! But you don't have to stop there if you don't want to.
This book will help teach you
• How to identify your rescue abilities and goals
• How to start your rescuing efforts
• Where the animals who need your help are
• How to locate and manage a feral cat colony
• The importance of spaying and neutering
• What to expect if you rescue a pregnant cat
• Feline gestation periods
• How to handle the delivery of kittens
• How to care for kittens in the first 8 weeks
• How to meet and network with other cat rescuers
• How to expand and set up a corporation for your rescue
• The benefits of applying for 501(c)(3) non-profit corporation status for your organization
• Tips on recruiting volunteers
• How to request donations for your rescue
About the Expert
Just like the people I wrote this book for, my husband and I started our pet rescue efforts on a very small scale. We responded to a craigslist ad by a local rescue organization that was trying to rehome an abandoned dog. We contacted the administrator and adopted the dog. As we spoke, she gave us some back-ground on her charity and explained how many dogs and cats are abandoned and homeless, and end up being euthanized at the local shelter.
Through her and social media, we became more and more interested in doing our part, and basically went through the same steps I have outlined in this book. You can visit us on Facebook at PlanetNub (Nubbins was our beloved rescue cat who died at only two years of age of a severe seizure disorder). I would love to hear from you and hope you find the information in this book helpful. Thanks so much for reading it!
HowExpert publishes quick 'how to' guides on all topics from A to Z.
How To Rescue Dogs and Cats (Ebook + Audio + Video Course)
You will get instant access to this Ebook & Audio & Video Course Instantly After Purchase.
In Short, You Get the
COMBO PACKAGE

:
How To Rescue Dogs and Cats (Ebook)
How To Rescue Dogs and Cats (Audio)
How To Rescue Dogs and Cats (Online Video Course)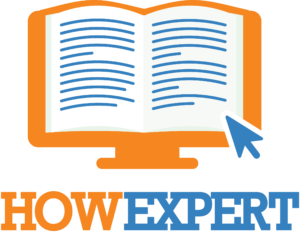 HowExpert publishes quick 'how to' guides on unique topics by everyday experts. Visit HowExpert.com to learn more. Visit HowExpert.com/writers to write for HowExpert.
100%
Money Back Guarantee
We're confident that you will get so much value from this course. If you are not satisfied with this course for whatever reason, then contact our support within 60 days and we will provide you a 100% refund no questions asked and we can part as friends.
So invest in yourself to get this course now.
Copyright www.HowExpert.com | support [at] howexpert [dot] com