Domestic Violence 101: Survival Guide for Intimate Partner Violence
If you want to learn how to survive domestic violence or want to learn more information about this topic, then get "Domestic Violence 101".
• This e-book on domestic violence includes the following topics:
• Discussion on what is domestic violence
• Information on what are the types of domestic violence and who can be a victim
• Facts about domestic violence
• What the cycle of violence is and why it is dangerous
• Tips regarding safety planning
• Questions to ask yourself about your person situation
• How to be safe in your own home
• How to access resources
• Information about how to get help and where to get help
• Contact phone number for the National Domestic Violence Hotline
• Tips on how to bag an emergency bag
• What documents you need to take with you before you leave
• Risks regarding leaving
• Why victims choose to stay
• How to prepare to leave
• What you should consider if you are making a decision to stay or to leave your abuser
• General information regarding protection from abuse order (PFA)
• The importance of saving evidence of the abuse for the courts
• How to make the best use of your support system
• What to in the first 24 hours after you leave
• How to make a transition to your new life
• Tips on finding permanent housing
• Why it is important to consider relocation
• How to speak up for yourself
• The importance of maintaining your support system but also your confidentiality of your new location
• How to be a voice for others as a survivor
• How others part of the movement to stop domestic violence
HowExpert publishes quick 'how to' guides on all topics from A to Z.
Domestic Violence 101 (Ebook + Audio + Video Course)
You will get instant access to this PDF Ebook & Audio & Video Course Instantly After Purchase.
In Short, You Get the
COMBO PACKAGE

:
Domestic Violence 101 (Ebook)
Domestic Violence 101 (Audio)
Domestic Violence 101 (Online Video Course)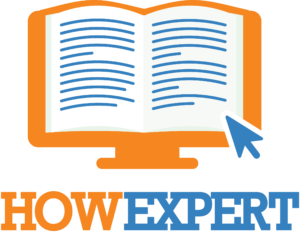 HowExpert publishes quick 'how to' guides on unique topics by everyday experts. Visit HowExpert.com to learn more. Visit HowExpert.com/writers to write for HowExpert.
100%
Money Back Guarantee
We're confident that you will get so much value from this course. If you are not satisfied with this course for whatever reason, then contact our support within 60 days and we will provide you a 100% refund no questions asked and we can part as friends.
So invest in yourself to get this course now.
Copyright www.HowExpert.com | support [at] howexpert [dot] com