Attention: Drawing Lovers

"How To Draw Faces"

Online Video Training Course
Your Step-By-Step Guide To Drawing Faces
"
How To Draw Faces

" Step By Step Video Course:
If you want to know how to draw realistic faces quickly and easily from start to finish, then get the "How To Draw Faces" step-by-step guide.
You can become a better artist by getting this step-by-step guide. In this book, you will discover how to draw realistic faces.
- Impress your friends and loved ones with your new realistic drawing skills.
- Save money in learning how to draw realistic faces the right way without taking expensive classes or enrolling in a university.
- Increase your marketability with your newfound talent to add to your resume.
- You can now draw your friends and loved ones or favorite celebrities' faces.
- You can even give personalized art as a gift to others and truly touch them.
- If you enjoy art, then this is an opportunity to learn how to draw realistic faces.
- Gain a new relaxing hobby of drawing realistic faces anytime, anywhere.
- Learn how to draw realistic faces the fast way in just a few steps per lesson.
- Discover the secrets of drawing realistic faces the easy way with many details in this illustrated, step-by-step guide.
- Plus many more insider realistic artist secrets to help you draw better realistic faces starting today, with real results and improvement in just minutes a day.
The book is separated by chapters, each of them tackling how to draw a specific type of face, and then is further structured with easy to follow steps for drawing a specific type of face. The many step-by-step actions all have illustrated guides for the reader's benefit. In short, everything you need to know about realistic drawing is inside this guide. Now, let "How To Draw Faces" help you start drawing faces better and faster starting today!
Therese Barleta is a contributing writer for HowExpert.com. She has been drawing for over 20 years. Ever since the time she could first hold a pencil, she has been drawing and improving this skill in realistic drawing continuously. Growing up, art was always her passion, and while still studying in grade school, she dreamed of pursuing a career in the arts. While in school she accepted arts commissions, and eventually ended up with landing an illustrator position for a storyboards company as her first job. The company she worked for has done commercial illustration services for U.S and U.K. based companies such as Wendy's, Ford Motors and Yoplait, to name a few.
During Therese Barleta's childhood years, her mother always gave her a pencil and a stack of papers to draw on. As doodles developed into recognizable drawings of animals and people, her family discovered that she had a knack for drawing and they encouraged her to keep practicing this skill. Comic books such as Archie, Marvel and eventually Manga nurtured her love for drawing and then later developed her skill for drawing realistically when Interactive Arts Services employed her as a storyboard artist. The job required constant drawing of different people of different ages, sexes and races in various everyday situations, and this constant practice sharpened her skill in realistic drawing.
For budding artists, Therese Barleta advises: "Learn to appreciate and enjoy drawing first as a passion, something that you really love to do and not something that you need to do. Looking at other people's beautiful works will help inspire you and fire up your interests. The inspiration will give you the desire to grab a pencil and paper and start drawing. Never lose heart, just keep on practicing, and be sure to always enjoy what you're doing. When looking at great artists' works, don't just look, appreciate and absorb how the person executes their drawing. Look, appreciate and learn."
"How To Write a Children's Book" Step by step Video Course Lessons:
Chapter 1: Learning Head Proportions
Chapter 2: How To Draw A Man's Face
Chapter 3: How To Draw A Woman's Face
Chapter 4: How To Draw A Baby's Face
Chapter 5: How To Draw A Little Boy's Face
Chapter 6: How To Draw A Little Girl's Face
Chapter 7: How To Draw An Old Man's Face
Chapter 8: How To Draw An Old Woman's Face
Chapter 9:How To Draw Different Races' Faces
Chapter 10: How To Draw Different Face Shapes
"How To Draw Faces" Video Course is an online video training that you can instantly access right after purchase. There is no shipping because this course is a digital online video course.
If you were to get a training from an expert, you would have to pay hundreds of dollars in terms of the value you are getting.
The great news is that we are not going to charge you that much. We wanted to make this as affordable for every Drawing Lovers who is serious about learning about this topic.
Thus, we are pricing it for just a onetime investment of $47.
Plus that's not all.
You have our 60 day 100% money back guarantee!


We're confident that you will get so much value from this course. If you are not satisfied with this course for whatever reason, then contact our support within 60 days and we will provide you a 100% refund no questions asked and we can part as friends. So invest in yourself to get this video course now.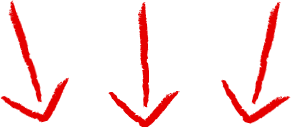 You will get instant access to this online video training (a digital online course) after purchase.