Drawing Animals 101: How to Draw Animals Step by Step for Beginners
Here's What You Will Learn Inside Drawing Animals 101 Online Course
In this 2-hour course, you will learn how to draw 26 unique animals, in order from A-Z, with one animal per letter. There will be 3 animals per chapter, with each chapter spanning for about 15 minutes.
Each animal will be broken up into 2-3 simple steps, so you can have a steady foundation before diving straight into the details. From an outside perspective, some animals can be daunting, and it's easy to get lost in the fur, or the textures. Starting simple, then building up to more complex shapes will provide an efficient framework for studying and drawing the anatomy of different creatures.
Each lesson in the chapter will begin with a simple, red outline of the basic shapes of each animal. New layers will be accompanied by additional detail in the joints and face. Final layers include fur, texture, and more facial detail. You can follow along to whichever level of detail you prefer, making sure this lesson can appeal to beginners as well as more advanced artists, trying to learn new species and techniques.
These animals will vary from lions, to jellyfish, to queen bees, and much more! Lessons are accompanied by interesting facts about the animal, and a voiceover explaining the reasoning and technique behind the line work and anatomy.
It is suggested you use pencil, or digital media for this class, since previous layers are often erased during the end of the tutorial, to allow the final line work of the animal to breathe on its own.
About the Expert
Amy Patterson is a traditional and digital artist with 10+ years of experience creating art and doing work for clients. She attended Kennesaw State University, and has a Bachelor's degree in Drawing and Painting, as well as a minor in marketing. She currently works as an art tutor, and uses her skills that she picked up as a mentor in college to pass on artistic knowledge to help others have more creative freedom. She is a serial hobbyist, and has been playing guitar for over a decade, and has years of experience with percussion instruments as well. She's currently studying Japanese, and riding her motorcycle when the weather permits. You can find more of her work at amypatterson-art.com.
Drawing Animals 101 (Online Video Course)
You will get instant access to this digital product instantly after purchase.
Drawing Animals 101 (Online Video Course)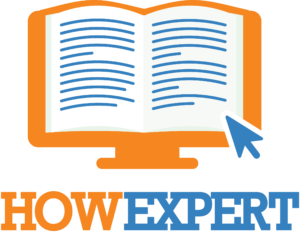 HowExpert publishes quick 'how to' guides on unique topics by everyday experts. Visit HowExpert.com to learn more. Visit HowExpert.com/writers to write for HowExpert.
100%
Money Back Guarantee
We're confident that you will get so much value from this course. If you are not satisfied with this course for whatever reason, then contact our support within 60 days and we will provide you a 100% refund no questions asked and we can part as friends.
So invest in yourself to get this course now.
Copyright www.HowExpert.com | support [at] howexpert [dot] com