Drawing Manga 101: How to Draw Manga Step by Step for Beginners
Here's What You Will Learn Inside Drawing Nature 101 Online Course
This course will cover all of the basics that you need to know to know to create your own manga character! This tutorial will be comprised of 5 chapters, each of which will be divided up into two sections. You'll start by getting an overview of how to draw a base for your character. This will function as your drawing blueprint, and will set the foundation for the pose and context that your character will be in.
As you're constructing your base, you'll need to keep in mind the general age of the character, since this determines not only the posture and pose, but how many heads tall you'll need to make the base. This tutorial will cover how to draw infants, teens, elders, and everything in between, so you'll feel confident knowing how to properly depict the age of your character.
Another important factor is the background and ethnicity of your creation. Because manga already has stylization in the facial region, you'll need to know how to accurately choose skin tones, features, and hair! This course will demonstrate multiple options of each to start you off with a solid understanding.
Not only is manga itself a style, but there are sub-styles that fall under that main category. We'll be going over styles such as: chibi, moe, shonen, and standard. Depending on the genre and intentions you may have while drawing, this will influence the style. It's always beneficial to have these categories of manga in your mental arsenal!
Finally, this course will thoroughly go over character personalization. You'll learn how to change the eyes, eyebrows, and mouth to create dynamic and interesting expressions, as well as how to illustrate multiple kinds of clothing and accessories.
When you're finished with this tutorial, you should be able to visualize and manage all of the specs of your character, and begin refining your drawing chops to bring them to life!
About the Expert
Amy Patterson is a traditional and digital artist with 10+ years of experience creating art and doing work for clients. She attended Kennesaw State University, and has a Bachelor's degree in Drawing and Painting, as well as a minor in marketing. She currently works as an art tutor, and uses her skills that she picked up as a mentor in college to pass on artistic knowledge to help others have more creative freedom. She is a serial hobbyist, and has been playing guitar for over a decade, and has years of experience with percussion instruments as well. She's currently studying Japanese, and riding her motorcycle when the weather permits. You can find more of her work at amypatterson-art.com.
Drawing Manga 101 (Online Video Course)
You will get instant access to this digital product instantly after purchase.
Drawing Manga 101 (Online Video Course)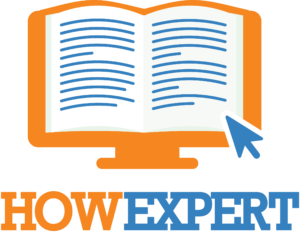 HowExpert publishes quick 'how to' guides on unique topics by everyday experts. Visit HowExpert.com to learn more. Visit HowExpert.com/writers to write for HowExpert.
100%
Money Back Guarantee
We're confident that you will get so much value from this course. If you are not satisfied with this course for whatever reason, then contact our support within 60 days and we will provide you a 100% refund no questions asked and we can part as friends.
So invest in yourself to get this course now.
Copyright www.HowExpert.com | support [at] howexpert [dot] com