Drawing Nature 101: How to Draw Nature Step by Step for Beginners
Here's What You Will Learn Inside Drawing Nature 101 Online Course
In Drawing Nature 101, you'll be drawing object from A-Z that exist in the natural world. These will be distributed in 9 chapters- with each chapter containing 3 different types of objects or landscapes within it.
Everything that is drawn in the tutorial is on the Procreate app, but for most of the chapters, there will be an explanation of different techniques you can use for a variety of mediums such as oil, acrylic, watercolor, and pastel. Each medium has a slightly different flow and texture, but the takeaways from each tutorial will remain applicable for a variety of techniques.
These tutorials will be done in full color, with an emphasis on blocking in highlights, midtones, and shadows, as well as blending techniques. You'll discover how to start a painting, and which sections to prioritize before others. For example, during the Jungle tutorial, you'll begin with the background, and use a technique known as atmospheric perspective to make the trees in the background lighter than the trees in the foreground. It sounds fancy, but the application is quite simple!
You'll also learn how to draw standalone objects, such as trees, nests, and flowers. The Procreate brush known as Leatherwood is the main brush used for most of these sections, but any acrylic or watercolor brush will work just as well with a traditional media.
We'll also cover techniques for creating glowing objects, which will be especially useful for Fire, Lightning, Stars, and the Universe. In Procreate specifically, there are brushes that make glowing objects appear quickly, but colored pencil or paint requires a more delicate touch, and careful blending, which we'll talk about consistently as well.
By the conclusion of this tutorial, you'll have an in-depth understanding of how to create atmosphere, basic plant shapes, sand dunes, clouds, mountains, and so much more. We look forward to you joining us on this journey!
About the Expert
Amy Patterson is a traditional and digital artist with 10+ years of experience creating art and doing work for clients. She attended Kennesaw State University, and has a Bachelor's degree in Drawing and Painting, as well as a minor in marketing. She currently works as an art tutor, and uses her skills that she picked up as a mentor in college to pass on artistic knowledge to help others have more creative freedom. She is a serial hobbyist, and has been playing guitar for over a decade, and has years of experience with percussion instruments as well. She's currently studying Japanese, and riding her motorcycle when the weather permits. You can find more of her work at www.amypatterson-art.com.
Drawing Nature 101 (Online Video Course)
You will get instant access to this digital product instantly after purchase.
Drawing Nature 101 (Online Video Course)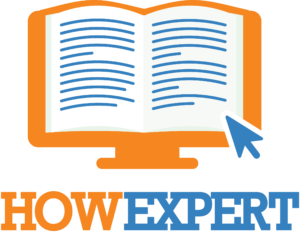 HowExpert publishes quick 'how to' guides on unique topics by everyday experts. Visit HowExpert.com to learn more. Visit HowExpert.com/writers to write for HowExpert.
100%
Money Back Guarantee
We're confident that you will get so much value from this course. If you are not satisfied with this course for whatever reason, then contact our support within 60 days and we will provide you a 100% refund no questions asked and we can part as friends.
So invest in yourself to get this course now.
Copyright www.HowExpert.com | support [at] howexpert [dot] com