Drawing People 101: How to Draw People Step by Step for Beginners
Here's What You Will Learn Inside Drawing People 101 Online Course
In Drawing People 101, you will learn everything you need to know to enhance your ability to observe and draw the human face and body! This course will begin with the fundamentals of body anatomy, and explain bone and muscle structure throughout the human form. Each section is dedicated to a different portion of the body, so you will learn about the anatomy of a skull, the muscles around the arms and legs, the bones and the joints of the fingers and toes, and how all of these affect each other.
Next, you will dive into male anatomy, and learn about the average number of heads tale a man is, as well as the shapes their chest form, and shoulder structure. You'll see the characteristics that makes a face feel more masculine, and the different types of facial hair a guy can have. Next will be muscle definition, and you will compare developed muscle structure to undeveloped, and see what stays the same, versus what changes as a man gets into heavy lifting. You'll also study larger men, and learn what changes as the body has a higher fat content, and how to make your characters look more realistic even if they are large!
Directly after, we'll compare the male anatomy to the female anatomy, and break down similar characteristics, such as proportion and height, feminine facial structure, and different hairstyles to choose from. Then, we'll be looking at women with bulky muscle definition, compared to average women. You'll study larger women, and be able to begin forming ideas about different body types, and how many there are to practice.
The next section will be all about aging. You'll see how to draw a baby step by step, and observe how a baby's anatomy is different from a child or adult. You'll move forward into the anatomy of a developing child, and compare the body size and shape to a man, to see what to look out for when drawing a tiny human! We will revisit the average adult's anatomy, and then touch on some pointer's about elder anatomy, including posture, skin, and wrinkles.
We will take our knowledge of age and gender demographics, and then apply them to people all around the world. Now you will get into color, and study skin tones, and the origins of different skin tones. You'll learn about average height based off of country of origin, and how facial features can change depending on the background of the individual. You practice body modifications such as tattoos, piercings, and scarification as well.
Finally, you will learn all about the face. You will get a kickstarter on how to draw the face 360 degrees, how to accurately draw a series of facial expressions, and how to choose a style that fits what you love, while keeping all of the previous information in mind. Then, you will take this knowledge, and apply lighting and shading to it, to further enhance the mood and drama of your newfound style.
About the Expert
Amy Patterson is a traditional and digital artist with 10+ years of experience creating art and doing work for clients. She attended Kennesaw State University, and has a Bachelor's degree in Drawing and Painting, as well as a minor in marketing. She currently works as an art tutor, and uses her skills that she picked up as a mentor in college to pass on artistic knowledge to help others have more creative freedom. She is a serial hobbyist, and has been playing guitar for over a decade, and has years of experience with percussion instruments as well. She's currently studying Japanese, and riding her motorcycle when the weather permits. You can find more of her work at https://www.amypatterson-art.com/
Drawing People 101 (Online Video Course)
You will get instant access to this digital product instantly after purchase.
Drawing People 101 (Ebook)
Drawing People 101 (Audio)
Drawing People 101 (Online Video Course)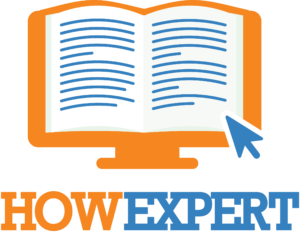 HowExpert publishes quick 'how to' guides on unique topics by everyday experts. Visit HowExpert.com to learn more. Visit HowExpert.com/writers to write for HowExpert.
100%
Money Back Guarantee
We're confident that you will get so much value from this course. If you are not satisfied with this course for whatever reason, then contact our support within 60 days and we will provide you a 100% refund no questions asked and we can part as friends.
So invest in yourself to get this course now.
Copyright www.HowExpert.com | support [at] howexpert [dot] com