How To Draw Manga VOLUME 2
This is NEW VOLUME 2 in the "How to Draw Manga" series by HowExpert Press by a NEW Manga artist and writer Christy Peraja.
This is a practical drawing course that will guide you in learning how to draw manga characters quickly and easily. This guide will not only show you how to focus to create your own manga character, but it will free your mind to see beyond reality.
Become a better manga artist by getting this easy to understand step-by-step tutorial and check out different manga characters to help you create your own.
• Discover the secrets of success in learning how to improve in drawing manga characters.
• Be proud of yourself for how great your skills have improved.
• Inspire your friends with your new drawing skills.
• You don't have to look and pay for other artists to make creative drawings.
• You don't need expensive and complicated training to learn how to draw manga.
• Relieve yourself from stress.
• Design your own projects with your new and unique drawing skills.
• Draw manga-tized customized characters as gifts for your friends and loved ones on special occasions. That would make them feel that they are important and special to you.
• Make unique designs for events and parties that you organize.
• You can make original manga characters and gain the pride that it is your own creation.
• Start living your dreams of becoming a real manga artist.
Each chapter includes magnificent illustrations to delight you and not wear your eyes with rushed drawings. Every guideline, strategy and recommendation we've included are well-thought out and practiced for you to understand it as easily as possible.
If you want to learn quick and easy ways to draw manga characters, How to Draw Manga Characters step-by-step guide is the best for you. Start learning today!
HowExpert publishes quick 'how to' guides on all topics from A to Z.
How To Draw Manga VOLUME 2 (Ebook + Audio + Video Course)
You will get instant access to this PDF Ebook & Audio & Video Course Instantly After Purchase.
In Short, You Get the
COMBO PACKAGE

:
How To Draw Manga VOLUME 2 (Ebook)
How To Draw Manga VOLUME 2 (Audio)
How To Draw Manga VOLUME 2 (Online Video Course)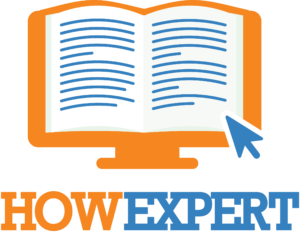 HowExpert publishes quick 'how to' guides on unique topics by everyday experts. Visit HowExpert.com to learn more. Visit HowExpert.com/writers to write for HowExpert.
100%
Money Back Guarantee
We're confident that you will get so much value from this course. If you are not satisfied with this course for whatever reason, then contact our support within 60 days and we will provide you a 100% refund no questions asked and we can part as friends.
So invest in yourself to get this course now.
Copyright www.HowExpert.com | support [at] howexpert [dot] com