How To Be an English Teacher Abroad
Have you ever thought about taking a year or two to travel abroad? If your answer is yes, then this is the perfect book for you. How To Be an English Teacher Abroad is an insider's guide to living and working abroad. Whether you are a seasoned professional looking for a career change or a fresh university graduate who wants to explore the world, teaching English abroad is a great experience. This guide will take you through every aspect of teaching abroad step by step, along with helpful tips about how to make the most of living abroad. The guide includes:
• Why you should decide to teach English abroad
• Which countries are the best (and worst) to teach in
• First-hand info about culture, food and travel abroad
• Detailed instructions about how to create a first class lesson plan
• Tricks to being a better teacher than anyone else out there
• Insider knowledge about housing, job-seeking, finances and much more
• Tips on how to get started with your teaching abroad experience
• Help identifying the best teaching jobs and opportunities
• Lots of advice and mistakes shared with you from the author's personal experience
• What teaching abroad can do for your future career
With a different aspect of the world of teaching English abroad discussed in every chapter, this book is a comprehensive, easy to follow guide to help you on the road to success.
About the Expert
Emily Nemchick is an English writer who has lived in five different countries and currently resides in the United States. After gaining a degree from the University of Cambridge she decided to become an English teacher and signed up for a TEFL course in the Czech Republic. Emily spent a year teaching English in Prague, where she gained a great deal of firsthand knowledge about what it means to live, work and teach abroad. With teaching connections from Europe to Asia, there is little she doesn't know about the world of TEFL. Emily lives in Pittsburgh with her husband, whom she met in Prague, and enjoys painting, reading and baking.
HowExpert publishes quick 'how to' guides on all topics from A to Z.
How To Be an English Teacher Abroad (Ebook + Audio + Video Course)
You will get instant access to this PDF Ebook & Audio & Online Video Course Instantly After Purchase.
In Short, You Get the
COMBO PACKAGE

:
How To Be an English Teacher Abroad (Ebook)
How To Be an English Teacher Abroad (Audio)
How To Be an English Teacher Abroad (Online Video Course)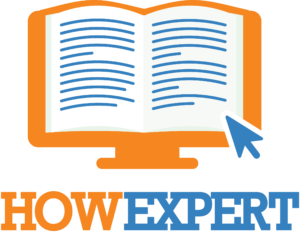 HowExpert publishes quick 'how to' guides on unique topics by everyday experts. Visit HowExpert.com to learn more. Visit HowExpert.com/writers to write for HowExpert.
100%
Money Back Guarantee
We're confident that you will get so much value from this course. If you are not satisfied with this course for whatever reason, then contact our support within 60 days and we will provide you a 100% refund no questions asked and we can part as friends.
So invest in yourself to get this course now.
Copyright www.HowExpert.com | support [at] howexpert [dot] com