How To Learn English Grammar
English Grammar Lessons covers the basics of word usage, including nouns, pronouns, verbs, propositions and adjectives. It shows how they work together to form sentences and ideas, and how misuse of grammar can lead to serious misunderstandings.
Nouns take on plural or singular meaning. Verbs take on past, present, and future tenses. The meaning of what we say depends on the correct word choices that we make. Of course, nouns and verbs are modified by adjectives and adverbs for greater descriptive value. Using all of the words at our disposal in the correct way makes our language sing with taste, color, and texture.
English Grammar Lessons also deals with words that are spelled alike or sound alike but must be treated differently in order to avoid confusion. Synonyms and homonyms can confuse and bewilder the best of us. Also, the rules of pronunciation can become confusing, and the book sets out the major rules that govern pronunciation.
In addition to grammar rules, the book shows how good and exciting composition can liven up a bit of prose and keep it from becoming dead and dull. Composition involves using words to create a vivid picture. Each word is like a brushstroke of bright color that paints a unique scene.
Click "Buy Now" to get it now!
How To Learn English Grammar (Ebook + Audio + Video Course)
You will get instant access to this PDF Ebook & Audio & Video Course Instantly After Purchase.
In Short, You Get the
COMBO PACKAGE

:
How To Learn English Grammar (Ebook)
How To Learn English Grammar (Audio)
How To Learn English Grammar (Online Video Course)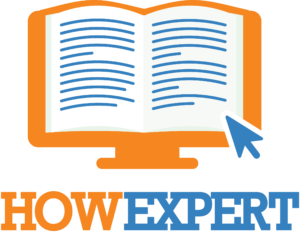 HowExpert publishes quick 'how to' guides on unique topics by everyday experts. Visit HowExpert.com to learn more. Visit HowExpert.com/writers to write for HowExpert.
100%
Money Back Guarantee
We're confident that you will get so much value from this course. If you are not satisfied with this course for whatever reason, then contact our support within 60 days and we will provide you a 100% refund no questions asked and we can part as friends.
So invest in yourself to get this course now.
Copyright www.HowExpert.com | support [at] howexpert [dot] com