How To Be an Equine Therapy Assistant: Your Step By Step Guide To Becoming an Equine Therapy Assistant
If you want to improve other people's lives as an equine therapy assistant, then check out this "How To Be an Equine Therapy Assistant" guide.
A person with a disability is only limited if they allow themselves to be. Where doctors' methods fail, horses are there to help provide results. Equine therapeutic riding (commonly called horse therapy) is a fairly new form of therapy designed for people of all ages who live with any number of both physical and mental impairments.
In its simplest sense, riding forces the human body to mimic the movement patterns of the horse's pelvis, which in turn adds to their own range of movement while away from the barn. The results of therapy riding visibly increase with each passing week. This guide explains the processes that take place at the therapy barn and the results that can be seen in the riders afterwards, all written from the point of view of a current horse therapy volunteer.
Here's what you'll learn by reading this guide:
•Eligibility requirements for riders
•Explanations behind the reason that equine therapy works
•How to become a volunteer, which is a necessary component of every therapeutic riding program
•The positions open to volunteers
•Tips on handling the horses
•The equipment used during lessons
•The variety of exercises and activities utilized in each lesson
•The role of the volunteers in the improvement of the riders
•The visible/audible benefits of therapy riding
•The emotional impact of therapy riding on the volunteers
Equine therapy is a life-changing experience for everyone involved. There's plenty more to learn in these pages before signing up to be a volunteer yourself!
About the Expert
My name is Dana Feiwus. I am a recent graduate of the University of North Texas with a major in English, Creative Writing. I began volunteering at ManeGait Therapeutic Horsemanship in McKinney, Texas two years ago because I was always fond of horses. However, I soon learned that therapy riding is about much more than horses, and I have been there almost every weekend since I began. From weekly lessons to fundraising events to the annual horse show, there is no place I would rather spend my free time.
Though I have worked with many riders, one rider in particular holds a special place in my heart. This five-year-old girl with cerebral palsy and I shared our first lesson at ManeGait together and two years later she's now walking with no support and riding like a champ. As much as riding has improved her life, she has undoubtedly improved mine as well.
HowExpert publishes quick 'how to' guides on unique topics by everyday experts.
How To Be An Equine Therapy Assistant (Ebook + Audio + Video Course)
You will get instant access to this PDF Ebook & Audio & Video Course Instantly After Purchase.
In Short, You Get the
COMBO PACKAGE

:
How To Be an Equine Therapy Assistant (Ebook)
How To Be an Equine Therapy Assistant (Audio)
How To Be an Equine Therapy Assistant (Online Video Course)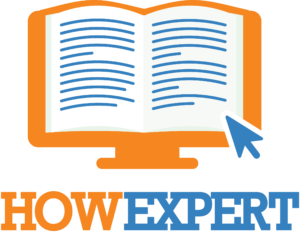 HowExpert publishes quick 'how to' guides on unique topics by everyday experts. Visit HowExpert.com to learn more. Visit HowExpert.com/writers to write for HowExpert.
100%
Money Back Guarantee
We're confident that you will get so much value from this course. If you are not satisfied with this course for whatever reason, then contact our support within 60 days and we will provide you a 100% refund no questions asked and we can part as friends.
So invest in yourself to get this course now.
Copyright www.HowExpert.com | support [at] howexpert [dot] com