Essential Oils 101: The Quick Health and Wellness Guide with Over 100+ Natural and Affordable Homemade DIY Aromatherapy & Essential Oil Products
With so many essential oils on the market, it can feel impossible to know which ones work for which for what your needs are. This book has been designed to teach you everything you need to know about essential oils. The first chapters introduce you to to the common (and not so common) essential oils, and aromatherapy basics. As you move through the book you will learn the proper methods of essential oils and the importance of purity in essential oils.
When it comes to using essential oils, there are other products to be considered. The storage options, carrying cases, and bottle types that should be considered are included in this book. I will also explain the pros and cons of organic buying. The nest part of the book is the best part! This book boasts over 100 different essential oil based DIY recipes.
These recipes include household cleaners, candles, bath supplies, and sleep aids. I give detailed instruction on each recipe so that you can feel assured that each recipe you try will end up amazing!So give this book a read, and leave feeling like an absolute essential oil expert, the knowledge is just one book away!
About the Expert
Angelique is a freelance writer and essential oil enthusiast. She has been working with essential oils for many years and loves learning about any new one that she can get her hands on. She enjoys helping people discover how to use essential oils to enhance their lives and the lives of their families. She currently writes for a variety of blogs and magazines about many family-friendly topics. She has a passion for the written word and the craftsmanship that surrounds it. Angelique spends her time writing and reading for work and pleasure and spending time with her amazing fiance.
HowExpert publishes quick 'how to' guides on all topics from A to Z.
Essential Oils 101 (Ebook + Audio + Video Course)
You will get instant access to this PDF Ebook & Audio & Video Course Instantly After Purchase.
In Short, You Get the
COMBO PACKAGE

:
Essential Oils 101 (Ebook)
Essential Oils 101 (Audio)
Essential Oils 101 (Online Video Course)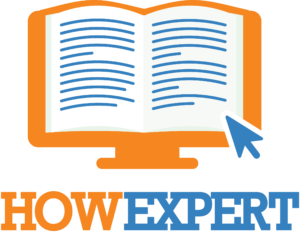 HowExpert publishes quick 'how to' guides on unique topics by everyday experts. Visit HowExpert.com to learn more. Visit HowExpert.com/writers to write for HowExpert.
100%
Money Back Guarantee
We're confident that you will get so much value from this course. If you are not satisfied with this course for whatever reason, then contact our support within 60 days and we will provide you a 100% refund no questions asked and we can part as friends.
So invest in yourself to get this course now.
Copyright www.HowExpert.com | support [at] howexpert [dot] com