Introverted Expat: How to Travel the World and Live Abroad as an Expat While Embracing Being an Introvert
You've done your research, your gut's telling you to go, and you've finally made your decision: you're moving to a foreign country. It all sounds wonderful except for one, minor detail. You're an introvert.
Now, the idea of living in a foreign country, speaking a foreign language, socializing with complete strangers (in another language!), and navigating all the cultural nuances of a new place are really freaking you out.
But whatever you do, do not refund your ticket. Instead, pick up this book and realize that you're going to be just fine.
In fact, it's going to be better than that. You're going to thrive as an introverted expat. But here's the thing. It won't happen overnight. You're going to need some tips, tricks and strategies. You're also going to need a good understanding of who you are and what it really means to be an introvert.
And that's what this book covers, along with these key points:
• What an introvert is and isn't
• 7 essential characteristics of an introvert
• Why being an introvert is your biggest asset while living abroad
• What to pack to create the best home, aka recharge station
• How to identify your stressors and triggers before you leave
• How to cope with isolation, loneliness, depression and overwhelm in your foreign country
• Networking tips and more!
About the Expert
Marie Therese Batt has traveled the world, and knows the ins and outs of thriving as an introverted expat. When she was 20, she bought a one-way ticket to Germany, where she completed her bachelor degree, made wonderful friendships and fell in love with freshly baked breads. Her latest move? A transatlantic leap to Italy, where she's spent the last two years learning Italian, attending University and eating with the locals at little trattorias.
In addition to her German and Italian love affairs, Marie's had opportunities to observe and engage with people from all over the world, including Ireland, England, France, Austria, Sweden, Turkey, Japan and China. Her conclusion? We're all completely different and exactly the same.
HowExpert publishes quick 'how to' guides on all topics from A to Z.
Introverted Expat (Ebook + Audio + Video Course)
You will get instant access to this PDF Ebook & Audio & Video Course Instantly After Purchase.
In Short, You Get the
COMBO PACKAGE

:
Introverted Expat (Ebook)
Introverted Expat (Audio)
Introverted Expat (Online Video Course)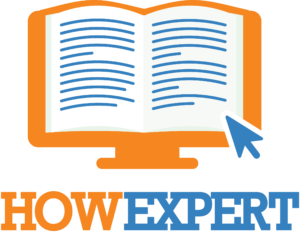 HowExpert publishes quick 'how to' guides on unique topics by everyday experts. Visit HowExpert.com to learn more. Visit HowExpert.com/writers to write for HowExpert.
100%
Money Back Guarantee
We're confident that you will get so much value from this course. If you are not satisfied with this course for whatever reason, then contact our support within 60 days and we will provide you a 100% refund no questions asked and we can part as friends.
So invest in yourself to get this course now.
Copyright www.HowExpert.com | support [at] howexpert [dot] com