How To Make Fabric Accessories: Your Step By Step Guide To Making Fabric Accessories
If you want to learn how to make fabric accessories, then get "How To Make Fabric Accessories".
Wanting to have those beautiful earrings and charming necklaces that you see on magazines and online stores, but you don't have the budget? Thinking about giving your best friend a handmade gift or wanting to recycle those scraps of cutoff denim? Looking for a new hobby or craft that you can keep yourself busy with? Get the "How To Make Fabric Accessories" guide to kickstart your new creative project that will help you make fabulous accessories to match every outfit you own without putting a dent on your wallet.
Read through this guide and find out how you can start making fabric accessories on your own.
- Learn how to create fabric accessories that are affordable but are definitely high on charm.
- Get ideas and techniques that you can use in designing your own accessories.
- Use simple everyday items from your mother's sewing kit that you never thought could be made into earrings, bracelets, and necklaces: fabrics, lace, cords, buttons, and ribbons.
- Recycle those scrap fabrics and repurpose old clothes that you no longer use but you can't bear to part with by turning them into pretty accessories that you can wear everyday.
- Add surprise elements to boring accessories by using buttons, ribbons, and laces.
- Make accessories for every outfit you own and for every occasion. A girl can never have too many earrings.
- Make personalized gifts for family and friends that will show them your creativity and thoughtfulness.
- Make jewelry sets and give them away as souvenirs on special occasions such as weddings.
- Use your acquired skill in creating fabric accessories in starting a business.
- Feed your creativity and fuel your imagination with design inspirations and never have a boring day anymore!
Don't be scared of using fabrics in your projects! This guide contains no-sew fabric projects that you can easily follow. This also includes a guide on basic sewing stitches that will be most useful when doing the more advanced items. The guide starts with the easy-to-do no-sew accessories, and the level of intricacy progresses with each design. Grab a copy of "How To Make Fabric Accessories" now, and be both creative and fashionable!
Click "Buy Now" to get it now!
How To Make Fabric Accessories (Ebook + Audio + Video Course)
You will get instant access to this PDF Ebook & Audio & Video Course Instantly After Purchase.
In Short, You Get the
COMBO PACKAGE

:
How To Make Fabric Accessories (Ebook)
How To Make Fabric Accessories (Audio)
How To Make Fabric Accessories (Online Video Course)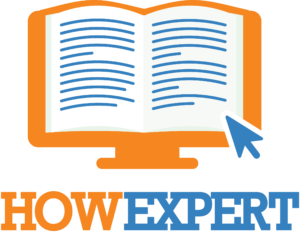 HowExpert publishes quick 'how to' guides on unique topics by everyday experts. Visit HowExpert.com to learn more. Visit HowExpert.com/writers to write for HowExpert.
100%
Money Back Guarantee
We're confident that you will get so much value from this course. If you are not satisfied with this course for whatever reason, then contact our support within 60 days and we will provide you a 100% refund no questions asked and we can part as friends.
So invest in yourself to get this course now.
Copyright www.HowExpert.com | support [at] howexpert [dot] com