Miniature Fairy Gardening 2.0: A Quick Step by Step Guide on How to Make Your Own Fun Miniature Fairy Gardens
Have you ever seen those adorable containers with the tiny houses, small plants and little fairy creatures? Those are called fairy gardens! They are super fun to make! If you liked the idea and look of them but always felt like it was too complicated or creative for you to do yourself then you should read this book. It's a handy guide to get yourself in the mindset for fairy gardening that's also full of tips about how to create them! You don't have to be super artsy, crafty or have a green thumb to make a fairy garden! The most important quality to have is imagination and a desire for fun!
You will learn and be able to:
• Some of the best places to buy/find fairy garden items
• Imagination stimulation
• Popular plants for fairy gardens
• Ideas and materials for creating your own pieces
• Step by step instructions for making certain fairy items
• How to turn everyday objects into magical fairy pieces
• Tips for choosing pots and locations
• Layout out ideas
• Show off your new fairy garden
• And much more!
About The Expert
Casey Anderson is a woman in her mid-30s who can sometimes remember what it was like to be a child with an overactive imagination. She finds fairies enchanting, miniature gardens invigorating and basically anything tiny delightful. She thinks there's something about small that so often means cute. She's made nearly a hundred fairy gardens. She's entered her fairy gardens in local fairs and won ribbons. Casey also loves the idea of a craft that can be completed without extensive training and skills. She has fun with fairy gardening and loves to instill her passion for it into friends and family members.
HowExpert publishes quick 'how to' guides on all topics from A to Z.
Miniature Fairy Gardening 2.0 (Ebook + Audio + Video Course)
You will get instant access to this PDF Ebook & Audio & Video Course Instantly After Purchase.
In Short, You Get the
COMBO PACKAGE

:
Miniature Fairy Gardening 2.0 (Ebook)
Miniature Fairy Gardening 2.0 (Audio)
Miniature Fairy Gardening 2.0 (Online Video Course)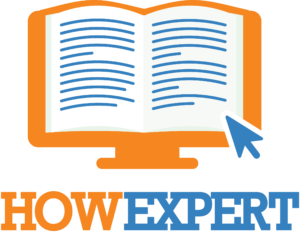 HowExpert publishes quick 'how to' guides on unique topics by everyday experts. Visit HowExpert.com to learn more. Visit HowExpert.com/writers to write for HowExpert.
100%
Money Back Guarantee
We're confident that you will get so much value from this course. If you are not satisfied with this course for whatever reason, then contact our support within 60 days and we will provide you a 100% refund no questions asked and we can part as friends.
So invest in yourself to get this course now.
Copyright www.HowExpert.com | support [at] howexpert [dot] com