Fantasy is a fun niche to draw for. It gives you the liberty to draw people and animals, as well as outlandish characters only your imagination can provide.
Have you ever wanted to draw a dragon? How about a village witch? Have you ever privately wanted to create a truly fearless Elven Warrior? How to Draw Fantasy Characters delivers these individuals directly into your hands.
With How to Draw Fantasy Characters, you'll:
• Discover the appeal of charcoal and graphite drawings
• Find out how to sketch simple outlines for your elves and faeries
• Understand how to manipulate basic structures into new and outlandish creatures
• Explore the far reaches of your mind to create fantastical creatures
• Use everyday creatures, such as cats, to draw the sometimes-feline appearance of dragons
• Discover confidence as you overcome your fear of misshapen lines
• Learn the skills you've been wanting through these step-by-step tutorials
• Astonish your friends!
• Enjoy your budding reputation as "that amazing fantasy artist"
• Use your art to create personal birthday cards, posters, and gifts for family and friends
Each chapter is arranged in a simple structure. Starting with basic figure drawing, you'll create step-by-step mannequins that you'll soon be able to manipulate into different postures and positions. With the help of our How-To guide, your prowess as a fantasy artist is well on its way!
About The Expert
Katrina DeLallo has been drawing almost since she was born. Her parents own a famous picture of her when she was two. She was lying on her stomach in the sun, already creating fantasy worlds on paper.
When she got older, Katrina was no longer satisfied with copying her older sister's drawings. She began to check out How-To books from the library, especially the ones that taught her how to draw horses. After years of animal drawing, she began to take an interest in the world of faerie. The only way to bring her imagination to life was using pencil and paper.
To date, Katrina has been writing and illustrating her own stories. She provided the illustrations for a novel written by a writer friend, and hopes one day to become a children's picture book illustrator.
HowExpert publishes quick 'how to' guides on all topics from A to Z.
How To Draw Fantasy Art (Ebook + Audio + Video Course)
You will get instant access to this PDF Ebook & Audio & Online Video Course Instantly After Purchase.
In Short, You Get the
COMBO PACKAGE

:
How To Draw Fantasy Art (Ebook)
How To Draw Fantasy Art (Audio)
How To Draw Fantasy Art (Online Video Course)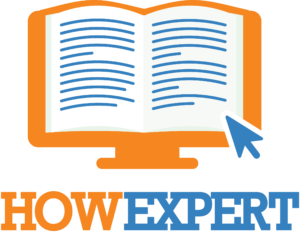 HowExpert publishes quick 'how to' guides on unique topics by everyday experts. Visit HowExpert.com to learn more. Visit HowExpert.com/writers to write for HowExpert.
100%
Money Back Guarantee
We're confident that you will get so much value from this course. If you are not satisfied with this course for whatever reason, then contact our support within 60 days and we will provide you a 100% refund no questions asked and we can part as friends.
So invest in yourself to get this course now.
Copyright www.HowExpert.com | support [at] howexpert [dot] com