Fantasy Art Card Collecting Secrets
Do you love fantasy, science fiction, and horror art, but can't afford (or don't have the space for) prints or originals? Maybe you have a passion for collecting, but sports card sets just aren't your thing.
Then perhaps the all-but-unknown area of fantasy art cards is for you. There are over 200 different card sets, with such famous names as Frank Frazetta and Boris Vallejo; and even one dedicated to the grandfather of fantasy art, Maxfield Parrish.
Because so few people are aware they even exist, fantasy art cards are an inexpensive hobby to start, or even complete, a collection.
This guide will give you the ins-and-outs of fantasy art card collection, from how to get started, to how and where to find the best deals, and closing with a comprehensive and complete list of all the available sets from the two major publishers of these cards.
So get your D-ring binders, 9-pocket pages, and top loaders with penny sleeves, and let's get started!
About the Expert:
Steven Yoder is a published author, entrepreneur, business owner, and avid fantasy art card collector. He has turned his hobby of collecting art cards into a full-time business on eBay selling them under the trade name paperdragons, and has become one of the most recognized authorities in the world for this niche. He is considered to specifically be an expert in the identification of genuine autograph cards from Friedlander Publishing Group, and has contributed extensively to Jeff Allender's House of Checklists with additions and corrections regarding these and other, fantasy art cards. Steven lives in Arkansas with his wife, cats, and over 400,000 fantasy art trading cards.
HowExpert publishes quick 'how to' guides on all topics from A to Z.
Fantasy Art Card Collecting Secrets (Ebook + Audio + Video Course)
You will get instant access to this PDF Ebook & Audio & Online Video Course Instantly After Purchase.
In Short, You Get the
COMBO PACKAGE

:
Fantasy Art Card Collecting Secrets (Ebook)
Fantasy Art Card Collecting Secrets (Audio)
Fantasy Art Card Collecting Secrets (Online Video Course)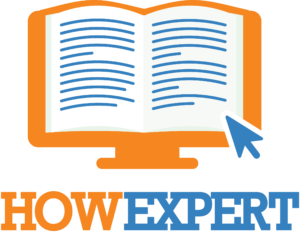 HowExpert publishes quick 'how to' guides on unique topics by everyday experts. Visit HowExpert.com to learn more. Visit HowExpert.com/writers to write for HowExpert.
100%
Money Back Guarantee
We're confident that you will get so much value from this course. If you are not satisfied with this course for whatever reason, then contact our support within 60 days and we will provide you a 100% refund no questions asked and we can part as friends.
So invest in yourself to get this course now.
Copyright www.HowExpert.com | support [at] howexpert [dot] com