How To Draw Fantasy Characters
If you want to create your own fantasy world filled with your own character creations, try the "How to Draw Fantasy Characters" guide. This guide will help you learn how to create unique characters of all kinds, while also teaching you the basics of human anatomy. You'll also get tips of how to get inspired and how to create characters of all shapes and sizes.
This guide is for artists of all skills levels – and for those who don't quite consider themselves artists yet! The guide includes detailed instructions for how to create your characters from start to finish, including written instructions as well as detailed illustrations.
Some of the chapters in the guide are:
• Choosing and drawing dynamic poses
• Exploring different types of fantasy characters
• Warriors, soldiers, and other armored characters
• Mages, spirits, and other magical beings
And others! The guide will start with the basic building blocks of drawing – building up the basic forms in pencil sketches – and help you works you way up to building fully colored character designs unique to you! If you're ready to create your own magical world, then the "How to Draw Fantasy Characters" guide is for you!
About the Expert
Sierra Crook grew up with two painters as parents, so always has been influenced by creativity. Since she could read, Sierra has been fascinated by fantastic worlds filled with magic, warriors, and creatures; whether they were in books or video games. When she began to serious pursue drawing, she drew herself and her friends as fantasy characters as well as creating her own original characters.
Sierra has eight years of experience drawing and creating fantasy characters, and pursues other fields of illustration and design as well. Sierra will complete her Bachelor of Fine Arts in Graphic Design in May of 2013.
HowExpert publishes quick 'how to' guides on all topics from A to Z.
How To Draw Fantasy Characters (Ebook + Audio + Video Course)
You will get instant access to this PDF Ebook & Audio & Online Video Course Instantly After Purchase.
In Short, You Get the
COMBO PACKAGE

:
How To Draw Fantasy Characters (Ebook)
How To Draw Fantasy Characters (Audio)
How To Draw Fantasy Characters (Online Video Course)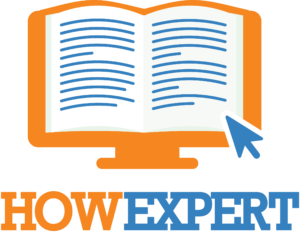 HowExpert publishes quick 'how to' guides on unique topics by everyday experts. Visit HowExpert.com to learn more. Visit HowExpert.com/writers to write for HowExpert.
100%
Money Back Guarantee
We're confident that you will get so much value from this course. If you are not satisfied with this course for whatever reason, then contact our support within 60 days and we will provide you a 100% refund no questions asked and we can part as friends.
So invest in yourself to get this course now.
Copyright www.HowExpert.com | support [at] howexpert [dot] com