HowExpert Guide to Fantasy Football: 101 Tips to Learn How to Play, Strategize, and Win at Fantasy Football
If you want to learn how to play, strategize, and win at fantasy football, then check out "HowExpert Guide to Fantasy Football."
Have you ever found yourself wondering what could possibly make fantasy football – seemingly, an imaginary sports game - so popular? Or maybe you love watching NFL games every Sunday and have always wanted to add a unique spin to one of your favorite past times. If you are interested in learning how to successfully navigate one of the most entertaining online sports competitions around, you've come to the right place!
In this book, you will be taken on a journey through 101 tips that will help you learn - and more importantly, love – all of the aspects surrounding the wonderful world of fantasy football. Some main points that will be covered include:
• Basic rules, positions, and scoring systems involved with standard fantasy leagues
• Types of fantasy football drafts and how to prepare for them
• Identifying value in different rounds of your league's draft
• How and when to target specific players for your roster
• Understanding waivers, trades, and playoff scenarios for successful in-season play
• Useful techniques to identify great additions off the waiver wire
• Specialized alterations to scoring and league positions to increase competition
• Various alternative fantasy football formats for an even more exciting experience
Let these pages be your guide to prepare you for a thrilling new adventure. You'll divulge in topics from the onset of preseason evaluations to the draft that commences the season. You'll even dive into what it takes to turn the vital moves you make throughout the regular season into playoff hopes and dreams. These chapters will help you comprehend the rules and strategies needed to succeed at this invigorating pursuit, all while striving to earn those highly sought-after bragging rights by winning a championship!
Gone are the days where you absent-mindedly scroll through your newsfeed to occupy your free time; from the minute you open the first page of this book, you will be astounded that you didn't find this enthralling new hobby sooner!
Check out "HowExpert Guide to Fantasy Football" now!
About the Expert
Bobby Duke has been an avid NFL fan for over 25 years (Go Pack Go!) and has been playing, commissioning, and analyzing different strategies relating to fantasy football for close to two decades. He is currently a contributing writer for various popular sports websites, where he analyzes weekly fantasy football topics and trends. He also teaches discussion-based, football-centric classes for K-12 students via Outschool.com, an online education marketplace.
Bobby's love for the game of football stems from his lively interactions growing up watching the sport with family and friends. Since then, this interest has flourished into deep dive fantasy analysis, various league types, and watch-events every Sunday afternoon. Having been a science educator, education consultant, and sports coach for nearly a decade, Bobby has always had a true passion for creating genuine connections by helping people explore their interests. Using the strategic methods and active participation traits the game of fantasy football offers, he enjoys finding ways to help participants expand their knowledge – and love – for the sport.
HowExpert publishes quick 'how to' guides on all topics from A to Z by everyday experts.
HowExpert Guide to Fantasy Football: 101 Tips to Learn How to Play, Strategize, and Win at Fantasy Football (Ebook + Audio + Video)
You will get instant access to this digital product instantly after purchase.
In Short, You Get the
COMBO PACKAGE

:
HowExpert Guide to Craft Beer (Ebook)
HowExpert Guide to Craft Beer (Audio)
HowExpert Guide to Craft Beer (Online Video Course)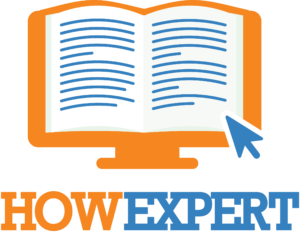 HowExpert publishes quick 'how to' guides on unique topics by everyday experts. Visit HowExpert.com to learn more. Visit HowExpert.com/writers to write for HowExpert.
100%
Money Back Guarantee
We're confident that you will get so much value from this course. If you are not satisfied with this course for whatever reason, then contact our support within 60 days and we will provide you a 100% refund no questions asked and we can part as friends.
So invest in yourself to get this course now.
Copyright www.HowExpert.com | support [at] howexpert [dot] com