Female Soccer Player 101: A Professional Soccer Player Reveals Her Insider Secrets to Preparing, Training, and Achieving Your Dreams of Becoming a Successful Soccer Player as a Woman From A to Z
In these pages, you'll find 101 secrets from someone who was in your place. Who went through the journey of becoming a Professional Soccer Player and made it. Now, she wants to give back to the game, by giving back to the girls. With this guide, you have everything you need to know and a few funny anecdotal stories from a girl who's done it all before.
Although each one of our journeys is different, you will be able to take something from her words and make them your own. If not just drawing some inspiration from her story as she tells about making her way onto two national teams, two Division I University teams, and three professional teams—with more to come. Through her struggles that every player meets at some point, sitting on the bench and feeling discouraged to battling against negative female player stereotypes to problems she hopes no one has to go through, like hip surgery, she hopes that within these pages you can give yourself the best chance of making it as a professional soccer player in a world where they encourage anything but.
About the Expert
Adriana Rodrigues is a professional soccer player with a Bachelor's degree in Journalism. She is a freelancing writer.
This is her third book, her two other books published are "Protect These Streets" and "From Beneath The Ashes". She currently lives traveling from Europe to her hometown in Florida.
She's played in Switzerland, Portugal, and Hungary, and has also played for team Brazil and team Portugal.
HowExpert publishes quick 'how to' guides on all topics from A to Z.
Female Soccer Player 101 (Ebook + Audio + Video Course)
You will get instant access to this PDF Ebook & Audio & Video Course Instantly After Purchase.
In Short, You Get the
COMBO PACKAGE

:
Female Soccer Player 101 (Ebook)
Female Soccer Player 101 (Audio)
Female Soccer Player 101 (Online Video Course)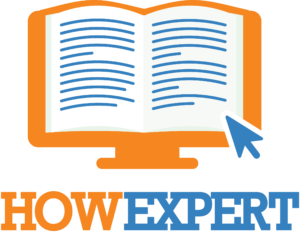 HowExpert publishes quick 'how to' guides on unique topics by everyday experts. Visit HowExpert.com to learn more. Visit HowExpert.com/writers to write for HowExpert.
100%
Money Back Guarantee
We're confident that you will get so much value from this course. If you are not satisfied with this course for whatever reason, then contact our support within 60 days and we will provide you a 100% refund no questions asked and we can part as friends.
So invest in yourself to get this course now.
Copyright www.HowExpert.com | support [at] howexpert [dot] com