Feminist Activism 101: How to Contribute, Lead, and Make a Positive Impact with the New Feminism Revolution
What is a feminist? And how does one 'feminist' today? This question is answered in Feminist Activism 2.0: 101 Tips to Contribute, Lead, and Make a Positive Impact with the New Feminist Revolution.
Referred to as the F word, feminism previously was regarded as a negative and manhating movement. Then something changed. Feminism, according to Merriam-Webster, was the most searched word in 2017. More than 3 million people attended the inaugural Women's March on Washington. A feminist ran for president and won the popular vote. The #MeToo hashtag appeared 1.7 million times in 85 nations.
The renewed interest in and incredible velocity of this social, political and cultural movement demands a new meaning. It is time to launch Feminism 2.0.
In the book Feminist Activism 2.0, feminist Megan Hussey offers the definitive feminist how to guide; exploring the definition and activities of the nouveau feminist movement, and identifying the women (and men) leading this movement.
How can a woman support Feminism 2.0? How can a man? Is Oprah Winfrey the ultimate feminist? How about Jesus Christ? Can feminism be joyful and positive? And do we need it?
Feminism is no longer the f word—unless, of course, the f word is question is fabulous and functional; sometimes, even fun!
About the Expert
Megan Hussey is a feminist leader and activist. Hussey is the vice president of Legendary Women.Org, a journalistic site and charity seeking to promote positive images of women in the media. She has written about domestic and sexual violence for the Tampa Bay Times and the Tampa Tribune, and about women in pop culture for Feministing, Scandalous Women, Playgirl and Planet Fury. She was awarded a Certificate of Appreciation from LINCS (Family Support Domestic and Sexual Violence Prevention Task Force) and Sunrise Domestic Violence and Sexual Assault Center for her newspaper coverage of these issues, and is the winner of the Altrusa Club Young Woman of the Year award.
Hussey has written feminist romance novels, and the feminist humor book "Women's Glib." She was previously the president of the feminist pop culture group The Playgirl Posse and member of Feminists for Action. She belongs to the feminist groups Unite Women FL and Surly Feminists of Tampa Bay.
HowExpert publishes quick 'how to' guides on all topics from A to Z.
Feminist Activism 101 (Ebook + Audio + Video Course)
You will get instant access to this PDF Ebook & Audio & Video Course Instantly After Purchase.
In Short, You Get the
COMBO PACKAGE

:
Feminist Activism 101 (Ebook)
Feminist Activism 101 (Audio)
Feminist Activism 101 (Online Video Course)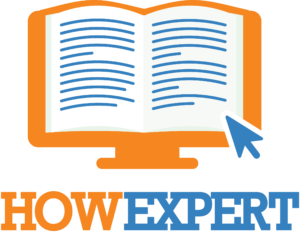 HowExpert publishes quick 'how to' guides on unique topics by everyday experts. Visit HowExpert.com to learn more. Visit HowExpert.com/writers to write for HowExpert.
100%
Money Back Guarantee
We're confident that you will get so much value from this course. If you are not satisfied with this course for whatever reason, then contact our support within 60 days and we will provide you a 100% refund no questions asked and we can part as friends.
So invest in yourself to get this course now.
Copyright www.HowExpert.com | support [at] howexpert [dot] com