How To Fence: Your Step By Step Guide To Fencing
This guide, "Engaging in the sport of fencing" will allow anyone the knowledge they need to know to begin a new hobby in fencing. Including pictures of samples such as footwork, weapons and strategies this guide could help the beginning fencer with techniques and more. This guide can also give the person who would love to try a new hobby a glimpse into the benefits of a sport that will offer excellent cardiovascular workouts. Pictures of various weapons and parts of weapons will give the beginner an idea of the different choices out there when they decide to not buy a whole weapon, but make their own.
Also included are helpful instructions on how to keep your weapons and other articles in great shape so you won't have to replace them all the time. Not only will the reader have access to all this information, but they'll also learn that there are many places where you can set up an area and practice their fencing. Get a group of friends together who may be interested in learning something new and an open area and break out the swords, you just might be able to begin learning fencing. It's not as hard as you thought it might be!
About the Expert
John Beeler has been fencing for over 21 years, and is an avid lover of the sport. He has been teaching Christine the sport for almost a year now. With each of their loves of the sport, they thought it would be nice to let others know how easy it was to get into fencing. Between John's knowledge of the sport and Christine's writing ability, they have put together an instruction manual that can have anyone, of any age beginning the new hobby of fencing. John and Christine are also hoping to one day begin their own fencing school.
HowExpert publishes quick 'how to' guides on all topics from A to Z.
How To Fence (Ebook + Audio + Video Course)
You will get instant access to this PDF Ebook & Audio & Video Course Instantly After Purhcase.
In Short, You Get the
COMBO PACKAGE

:
How To Fence (Ebook)
How To Fence (Audio)
How To Fence (Online Video Course)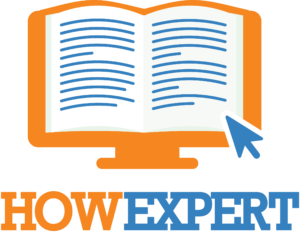 HowExpert publishes quick 'how to' guides on unique topics by everyday experts. Visit HowExpert.com to learn more. Visit HowExpert.com/writers to write for HowExpert.
100%
Money Back Guarantee
We're confident that you will get so much value from this course. If you are not satisfied with this course for whatever reason, then contact our support within 60 days and we will provide you a 100% refund no questions asked and we can part as friends.
So invest in yourself to get this course now.
Copyright www.HowExpert.com | support [at] howexpert [dot] com