How To Fly Fish: Your Step By Step Guide To Fly Fishing
If you want to learn how to fly fish, then get "How To Fly Fish" guide which is written by a person with real life experience in fly fishing.
"How To Fly Fish" is a beginner's guide to the sport of fly fishing. In it, you will find everything a new fly fisher should know about getting started in this rewarding, lifelong pastime.
You'll learn about:
- Fish, mainly trout – their habits, favorite foods, secret hiding places and how to fool them with a tiny artificial fly
- Equipment – from rods and reels to nets and waders, what to look for in good gear and what you need in a beginner's setup
- Reading water – recognizing structure and current patterns that make for good fly fishing water; temperature, clarity and flow rates for optimal conditions
- Insects – mayflies, caddis flies, stone flies, even grasshoppers; why the fish cannot resist them; selecting artificial flies to match the real thing
- Casting – basic instruction on how to get the fly in the air and onto the water; we'll look at tempo and line management, and provide a couple of expert tips
- Hooking and playing a fish – what to do when you hook into a big, strong fish; techniques for working the rod and controlling the line
- Landing and releasing fish – how to handle and remove the hook from a tired trout in as little time as possible, sending it back home alive and well
- Hiring a guide – the benefits of spending a little cash for a lot of experience
- Drift boats – the allure of fly fishing from a river craft designed to maximize your success on the water
- Learning more – where to find the best tips and information on everything from history and conservation to tying your own flies
There's much more, including a section on putting together a perfect day of fly fishing on a classic river. This is another great e-book from ExpertHow.com.
HowExpert publishes quick 'how to' guides on unique topics by everyday experts.
How To Fly Fish (Ebook + Audio + Video Course)
You will get instant access to this PDF Ebook & Audio & Video Course Instantly After Purchase.
In Short, You Get the
COMBO PACKAGE

:
How To Fly Fish (Ebook)
How To Fly Fish (Audio)
How To Fly Fish (Online Video Course)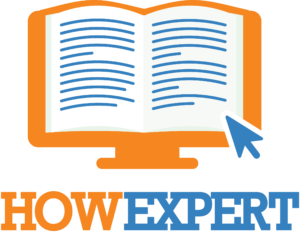 HowExpert publishes quick 'how to' guides on unique topics by everyday experts. Visit HowExpert.com to learn more. Visit HowExpert.com/writers to write for HowExpert.
100%
Money Back Guarantee
We're confident that you will get so much value from this course. If you are not satisfied with this course for whatever reason, then contact our support within 60 days and we will provide you a 100% refund no questions asked and we can part as friends.
So invest in yourself to get this course now.
Copyright www.HowExpert.com | support [at] howexpert [dot] com