Genrefication 101: A School Librarian's Quick Guide on How to Genrefy the Library
Genrefication is a new trend in both school and public libraries. Librarians all over the world are starting to organize their collections in new ways. In the midst of this move away from traditional organization, many librarians find themselves asking some important questions. Why is this trend so popular? Is it really making a difference for users? Will our readers be damaged for life if we don't teach them how to function in "traditional" library organization?
If those questions sound familiar, you've found the right book for you. In this book, we will discuss:
• What it means to genrefy your library.
• Is genrefication right for you?
• Why genrefication is the worth the work.
• How to keep genrefication from taking over your life and making you crazy.
• Tips and tricks to make the process work even if you attempt it midyear.
Genrefication 101 is written for school librarians by a school librarian who has actually survived genrefying her own school's library. With ideas for how to win over reluctant administrators, suggestions for a variety of ways to genrefy, and simple tips to make things go more smoothly, this book is a great resource for any school librarian who is considering genrefication.
About the Expert
Laura Holladay is in her fifth year as a school librarian and her twelfth year in education. Nothing makes her happier than helping children find books that they love. Her other hobbies include organizing books on the shelf, decorating her library, and having book clubs with her students. Believe it or not, she does have a life outside of the library. Laura and her dreamy husband enjoy reality competition shows, reading, and are working to adopt a child internationally. Laura has lived in three countries, five states, and currently calls South Carolina home. She thinks pets are nice for other people, has no children at the moment, and is super involved with her church.
HowExpert publishes quick 'how to' guides on all topics from A to Z.
Genrefication 101 (Ebook + Audio + Video Course)
You will get instant access to this PDF Ebook & Audio & Video Course Instantly After Purchase.
In Short, You Get the
COMBO PACKAGE

:
Genrefication 101 (Ebook)
Genrefication 101 (Audio)
Genrefication 101 (Online Video Course)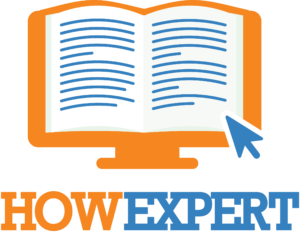 HowExpert publishes quick 'how to' guides on unique topics by everyday experts. Visit HowExpert.com to learn more. Visit HowExpert.com/writers to write for HowExpert.
100%
Money Back Guarantee
We're confident that you will get so much value from this course. If you are not satisfied with this course for whatever reason, then contact our support within 60 days and we will provide you a 100% refund no questions asked and we can part as friends.
So invest in yourself to get this course now.
Copyright www.HowExpert.com | support [at] howexpert [dot] com