Golf Bragging Rights Guide: A Step By Step Guide To Claim Bragging Rights on the Golf Course
• Chapter 1: A gentle introduction into advice that every other golfer will try and pass off as good knowledge, but will ultimately lead to your demise.
• Chapter 2: Exposing all golfers' worst nightmare, practice, and explaining the importance of being "in the know" when it comes to golf.
• Chapter 3: Dusting away the cobwebs of your bank account may be the only way to show off to your friends, especially when you are under practiced
• Chapter 4: The correct mindset is essential to complete a full round of golf, without your head screwed on you'll lose shots left and right, but not centre.
• Chapter 5: This chapter is for the deceitful, there are ways to make it easier by cheating through it. Unfortunately, doesn't show much sportsmanship, but what's sportsmanship between friends.
• Chapter 6: Odd bits and bobs that didn't fit into the body of the text but are helpful to keep in mind for any sort of occasion.
• Chapter 7: Learning how to play the shots you have always wanted to, they are hard but with some instruction might seem easier than ever before.
About the Expert:
My name is Danial Naqvi and I am a teenager with a big dream and determined ambitions. I study Human Geography at Queen Mary University of London and hope to inspire a generation to assist an unrepresented society in the global sphere.
I have played golf for 12 years and gained a rather unique insight into the game. I have a passion for explaining the psychology of golf to anyone who wants to hear it, that's how you can improve. Between golf and university, I enjoy writing freelance for companies and hanging out with friends.
HowExpert publishes quick 'how to' guides on all topics from A to Z.
Golf Bragging Rights Guide (Ebook + Audio + Video Course)
You will get instant access to this PDF Ebook & Audio & Video Course Instantly After Purchase.
In Short, You Get the
COMBO PACKAGE

:
Golf Bragging Rights Guide (Ebook)
Golf Bragging Rights Guide (Audio)
Golf Bragging Rights Guide (Online Video Course)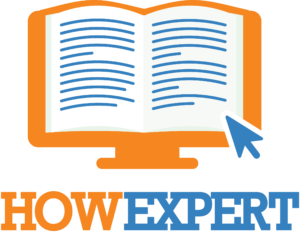 HowExpert publishes quick 'how to' guides on unique topics by everyday experts. Visit HowExpert.com to learn more. Visit HowExpert.com/writers to write for HowExpert.
100%
Money Back Guarantee
We're confident that you will get so much value from this course. If you are not satisfied with this course for whatever reason, then contact our support within 60 days and we will provide you a 100% refund no questions asked and we can part as friends.
So invest in yourself to get this course now.
Copyright www.HowExpert.com | support [at] howexpert [dot] com