How To Be a Good Wife: Your Step By Step Guide To Being a Good Wife
If you want to be a good wife, then get the "How To Be a Good Wife" guide now.
You have taken the plunge, and said those magic words that have connected you to someone for the rest of your life. Now you are asking yourself, what exactly does this mean? What do you do now that the honeymoon is over? Where do you start learning how to be a "Mrs."? Even though there may be a how to guide out there for everything else, this book will only help you if you are truly willing to put in the time and effort it will take.
Marriage is hard, which means that if a marriage lasts today, it is truly a miracle. How To Be a Good Wife gives you some great ideas for making your relationship work. This is not a book of tricks, or manipulations, but a book of genuine, heartfelt examples that truly work. Put aside your fears of what you have heard about marriage. Every marriage is different, and you will not experience anything exactly like someone else, even if it happens to your best friend. This book can give you ideas on how to stay married longer, and be happier with your spouse. You can be a good mother, a good wife, and you can work a full time job successfully. The key is to let your husband in to your world, and help him understand when you need his help. You just have to promise yourself that you will try.
Many books will try and tell you how to change someone, or change yourself. This book is about embracing who you are and who the person is that you married. Being a good wife goes beyond just saying the words, "I Do". It is about giving 100 percent, when there is a chance your spouse may not. It is about overcoming difficulties, and not knowing what lies around the bend, or what tomorrow brings. This book will help you see that love can get you through the hard times, whether you are rich or poor. You can survive gossip, temptation, and society. You can really let your hair down and not wear make-up, and he will still love you. Give him a chance, and you will see!
About the Expert
Angie Hall has taught 7th grade language arts at Holmes Middle School, in Eden, North Carolina for the past nine years, to children of many different abilities, and backgrounds. Angie loves to help students reach their potential, and nothing makes her happier than for a student to talk with her about a book they are currently reading. She loves to see the excitement on their faces.Her passions are reading, writing, and talking with her children. Angie is a firm believer that reading will increase your vocabulary, and make you a more well-rounded person. Angie loves to travel, and experience new places. She loves to travel to historical cities, such as Charleston, S.C., where the area is rich with stories. She lives with her husband, daughter, and her English Bulldog Annabelle. Her son is stationed in Southern California in the United States Marine Corps.
Angie is very proud of her children. Angie has always shared the love of reading with both of them, and they are able to have wonderful conversations about the many books they have read. Angie has been blessed with a marriage of twenty years, and counting. Her favorite things to do with her husband, Marty are to walk, talk, and hold hands.
HowExpert publishes quick 'how to' guides on all topics from A to Z.
How To Be a Good Wife (Ebook + Audio + Video Course)
You will get instant access to this PDF Ebook & Audio & Video Course Instantly After Purchase.
How To Be a Good Wife (Ebook)
How To Be a Good Wife (Audio)
How To Be a Good Wife (Online Video Course)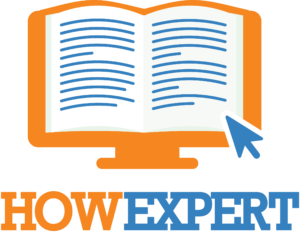 HowExpert publishes quick 'how to' guides on unique topics by everyday experts. Visit HowExpert.com to learn more. Visit HowExpert.com/writers to write for HowExpert.
100%
Money Back Guarantee
We're confident that you will get so much value from this course. If you are not satisfied with this course for whatever reason, then contact our support within 60 days and we will provide you a 100% refund no questions asked and we can part as friends.
So invest in yourself to get this course now.
Copyright www.HowExpert.com | support [at] howexpert [dot] com